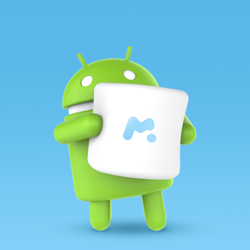 (PRWEB) October 19, 2015
mSpy monitoring application is now entirely compatible with the latest Android Marshmallow version, which includes battery-smart features, Now on Tap assistance, new app permissions, more choice to control and protect privacy as well as the range of other updates.
mSpy app interacts with most communication and service apps both on Android and iOS platforms and, therefore, keeps up with all the updates. Messengers like Skype or Whatsapp release up to one update every single week. Consequently, mSpy team of experts constantly monitors changes scheduled for most communicating applications and even strives to predict their development. mSpy experts gather and check users' requests and preferences to implement them in the next versions of mSpy monitoring app. mSpy is constantly evolving and adds one new feature once a month on the average. Instagram Tracker was added in September and Telegram messenger monitoring feature is in the nearest-term plan.
All the functions of mSpy application, available for the earlier versions of Android, including watching over kids or preventing theft have been updated and are now available for Android 6.0 devices. mSpy opportunities for Android 6.0 Marshmallow still include tracking of call log history, GPS location, web history, emails, calendar updates, text messages and popular messengers monitoring including Whatsapp, Skype and Viber etc.
Users can still be sure that people, they value most, are under protection with mSpy and android 6.0 Marshmallow.
ABOUT MSPY
mSpy specializes in customized and user-friendly mobile & computer monitoring solutions, by utilizing the latest advancements in monitoring technology. mSpy goal is to deliver the latest software that suits users' familial and corporate needs and brings guaranteed results all at an affordable price.