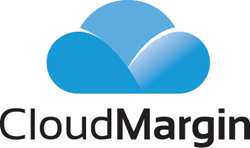 The CloudMargin / OpenGamma solution will allow those firms to independently validate and understand the margin they are charged by the CCPs.
London (PRWEB UK) 19 October 2015
CloudMargin, the first and only cloud-based collateral and risk management platform, and OpenGamma, a leading provider of market structure risk solutions, have joined forces to assist CloudMargin clients in meeting their increasingly complex risk management needs arising from the central clearing obligations for OTC derivatives.
Delivered via highly efficient cloud-based technology, our revolutionary collateral management platform integrated with OpenGamma's margin analytics, will provide CloudMargin clients a single portal to validate clearing house margin calls from their clearing broker and what-if tools to optimise their choice of clearing brokers and clearing venues.
Stuart McHardy, Co-Founder of CloudMargin commented: "This responds directly to our clients' requests for pre-trade value add services and far more transparency around the collateralisation of their cleared derivative portfolios with their clearing brokers".
Dave Wong, head of buy-side strategy for OpenGamma, said: "As mandatory OTC derivative clearing is introduced to the buy-side, firms with OTC derivative positions will be subject to regular posting of margin to their brokers. The CloudMargin / OpenGamma solution will allow those firms to independently validate and understand the margin they are charged by the CCPs. For CloudMargin customers, this service can be delivered without adding any overhead of systems deployment or data integration".
# # #
About CloudMargin
CloudMargin is the collateral management technology provider. It meets the growing need for an affordable, understandable and functionally complete alternative to out-dated and overpriced technology, spreadsheets, or manual processes. CloudMargin focuses on the needs and challenges facing firms such as corporate treasurers, insurers, pension funds, banks and asset managers. CloudMargin allows users to avoid the unnecessary and expensive complications of highly bespoke sell-side focused solutions and instead deliver to these firms a cost-effective and understandable web-based platform. With a low-cost "pay as you go" menu-based price structure, CloudMargin allows users to diminish lengthy technology contracts with punitive exit clauses and costly upgrade cycles. The simple yet powerful web-based interface gives total visibility of proprietary and counterparty or CCP positions, while state of the art data visualization and reporting puts clients firmly in control of their businesses. For your 30-day, risk-free trial, please visit us on http://www.cloudmargin.com
About OpenGamma
OpenGamma is a new breed of financial technology firm whose guiding principle is to work with the derivatives industry in an open and collaborative manner to develop innovative technologies that address its increasingly complex needs.
The OpenGamma Platform enables firms to optimize their businesses in the evolving OTC markets, improving capital efficiency and balance sheet management. It provides tools for multi-CCP margin calculations, what‐if analysis and stress testing, and real‐time, cross-asset risk and trading analytics across customized risk scenarios and industry-standard metrics.
Used by both buy-side and sell-side firms, exchanges, CCPs, and other segments of the OTC derivatives market structure, OpenGamma brings a new standard of transparency to the industry, enabling users to gain more insight into their underlying risk exposures, better assess the true costs of trading, and respond more rapidly to the ever‐evolving regulatory landscape.
Backed by Accel Partners, FirstMark Capital, ICAP plc and Euclid Opportunities, OpenGamma is headquartered in London with an office in New York. For more information, visit http://www.opengamma.com.