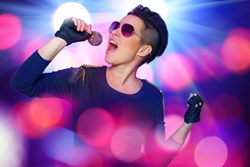 "Texas Star is the kind of event that has the potential to launch a new career. A competition of this stature is an incredible opportunity for local talent." -- Bob Milner, Mercedes-Benz of The Woodlands, contest judge
The Woodlands, Texas (PRWEB) October 20, 2015
As momentum builds for Texas Star: The Woodlands, Bob Milner is preparing for his role as talent judge. The co-owner and general manager of Mercedes-Benz of The Woodlands – presenting sponsor of the singing competition – will serve as a guest judge for the preliminaries of the event, which kicked off last week.
"Texas Star is the kind of event that has the potential to launch a new career," Milner said. "There is so much talent in The Woodlands area and Texas at large; I'm anticipating a few breakthrough performances during this initial phase of the competition."
Upcoming preliminary rounds of Texas Star: The Woodlands are set for October 23 and 30 at Crescent Moon Wine Bar, located at 440 Rayford Road in Spring. The 30 winners of the preliminaries will advance to the semifinal round to be held on November 6 at Papa's Beer & Ice House, located at 314 Pruitt Road in Spring. Registration to enter the competition is open to vocalists from anywhere in Texas who are at least 18 years of age and pay a registration fee.
The nine judges' picks and one audience-selected wildcard will advance to the final round to be held at Papa's Beer & Ice House on November 20. The big winner takes home a prize package that includes a $5,000 cash prize, studio session time, a complete makeover, performing opportunities and a year's worth of publicity.
Milner is no stranger to the live entertainment scene, experienced in identifying and supporting promising music and cultural events in and around The Woodlands. Over the last year, Mercedes-Benz of The Woodlands has sponsored The Woodlands Craft Beer and Music Festival, The Woodlands Waterway Arts Festival, and numerous performances at The Cynthia Woods Mitchell Pavilion.
"Mercedes-Benz of The Woodlands is committed to providing customers with a total lifestyle experience, and that philosophy extends to everything we do," said Milner. "MBOTW wants to play a pivotal role in bringing arts and entertainment opportunities to the people of The Woodlands area."
Milner believes Texas Star: The Woodlands is another event that will be of benefit to contestants and local audiences alike.
"A competition of this stature is an incredible opportunity for local talent. It's also a thrill for audiences and judges like me to see unknowns take to the stage and light up a room," he said.
Contestants can register and audience members can purchase tickets at http://www.TexasStar-TheWoodlands-Prelims.EventBrite.com. More details about the competition and sponsorship opportunities are available by visiting TheOfficialTexasStar.com, or by contacting Sharla Grayson at 832-993-1604. More information about Mercedes-Benz of The Woodlands can be obtained by visiting the MBOTW showroom at 16917 Interstate 45 North, by calling 936-206-7500 or by visiting http://www.mbotw.com.