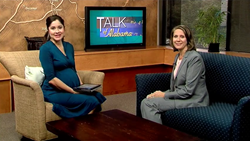 Dale Carnegie Training Programs are ideal for employees at all levels who seek to maximize their performance, become stronger leaders, and add more value to their organizations.
Birmingham, Alabama (PRWEB) October 19, 2015
Nancy Covert, president of Dale Carnegie Training of Central Alabama was recently featured on Talk of Alabama with Nicole Allshouse, a daytime talk show that focuses on entertainment news and features local events, organizations and various businesses in and around the state. During the interview, Covert was asked What the Dale Carnegie Course all about and what can participants expect to gain from the training.
Dale Carnegie is a transformational program that can help people develop in 5 key drivers for success:
-Confidence
-People skills
-Communication skills
-Leadership abilities
-Managing stress and Improving Attitudes.
Participants learn to strengthen interpersonal relationships, manage stress and handle fast-changing workplace conditions, while developing more effective communications skills. Individuals will become better equipped to perform as a persuasive communicators, problem solvers and focused leaders.
Mr. Carnegie pioneered the workplace learning industry and over the past 102 years, Dale Carnegie Training has been constantly reinventing itself, but the core principles have remained the same. People grow and develop their skills more rapidly in a positive, participative environment, as Carnegie discovered. So, to create those results, Dale Carnegie Instructors utilize a concept called "Coaching in the Moment." Each instructor goes through an intensive training process where they learn to catch an ineffective habit when it happens, then offer a redirect or correction, which leads to immediate change in the behavior or tendency.
The world famous Dale Carnegie Course is one of the only organizational communication training programs that is proven to make participants more effective by boosting their engagement levels in the workplace. A recent study concluded that Dale Carnegie Course graduates are 62% more likely to be engaged at work than the average employee. Engaged employees are more likely to stay with organizations, bring the company innovative ideas, and do more to make the company successful than partially engaged or disengaged employees.
Dale Carnegie Training Programs are ideal for employees at all levels who seek to maximize their performance, become stronger leaders, and add more value to their organizations. Additionally, organizations that have High Potential leaders they are trying to develop should utilize this training for outstanding results. For more information about Dale Carnegie Training programs, please visit http://birmingham.dalecarnegie.com/