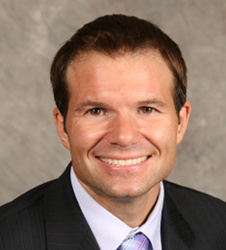 (PRWEB) October 18, 2015
People seek out cosmetic medical treatments for a variety of reasons. One of the reasons individuals request Juvederm® is to enhance the appearance of their lips.
When it comes to lip filler, people are often disappointed when they discover that products don't last as long as they had hoped. Typically, the effects of lip fillers start to fade after several months.
Fortunately for those who seek longer lasting effects, the FDA has approved Juvederm® Ultra XC to be used as lip filler. Dr. Todd Hobgood, MD a double board certified plastic surgeon specializing in both surgical and non-surgical procedures, notes several advantages not seen in other treatment options. It is the only lip filler to last up to a year and be approved by the FDA.
Convenience is always a considered factor for individuals who are interested in any cosmetic medical treatment. Luckily, the use of Juvederm® Ultra XC as a lip filler is a quick and simple process. The procedure only takes about 30 minutes to perform. It is applied as an injectable, and the process can be completed in the doctor's office. Juvederm® Ultra XC allows for full and vibrant looking lips for people seeking non-surgical procedures.
The way Juvederm® Ultra XC works is rather simple. Juvederm® Ultra XC contains hyaluronic acid. Hyaluronic acid is produced naturally by the body, and it can absorb up to 1000 times its weight in water. When injected into the skin, the hyaluronic acid in Juvederm® Ultra XC absorbs water thus increasing the volume of the patient's lips.
Juvederm® Ultra XC also binds with other natural elements within the skin. When this happens, it allows more nutrients to be delivered to the skin. The increased amount of nutrients can help create a more vibrant appearance in the patient's lips.
Dr. Hobgood recommends Juvederm® Ultra XC for anyone who wants to add volume to their lips through a non-surgical procedure. By enhancing the appearance of their lips his patients often experience increased confidence following the treatment.
Other patients of Dr. Hobgood seek out lip fillers to reduce the signs of aging. As people age, the amount of hyaluronic acid found in their body starts to decrease. This often results in their lips losing volume. Since Juvederm® Ultra XC increases lips size, treated patients gain a more youthful appearance.
Many patients are excited to learn that Juvederm® Ultra XC has been approved by the FDA as lip filler. It is a convenient and long-lasting option. Juvederm® Ultra XC provides a very simple and non-surgical solution to anyone looking for lip augmentation.
To learn more about Juvederm® Ultra XC or to schedule a consultation contact Dr. Todd Hobgood at (480) 214-9955.
Hobgood Facial Plastic Surgery
8415 N. Pima Road, Suite 120
Scottsdale, AZ 85258
(480) 214-9955