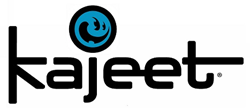 At Kajeet, we are particularly gratified to be working with and supporting the Real Action Heroes who are out working daily in our schools and actually closing that gap.
McLEAN, Virginia (PRWEB) October 19, 2015
Kajeet, the industry leader for safe mobile student Internet connectivity, celebrated its latest milestone in connecting students to educational resources on the Internet when outside the classroom. Recently welcoming its 100th school district partner in the country, the Kajeet Education Broadband™ solution is connecting students on multiple national 4G LTE wireless broadband networks to ensure that they have a level playing field for academic success, improved test scores, and college and career readiness in 27 states and the District of Columbia.
Roughly 7 in 10 teachers assign homework requiring broadband access at home, and one-third of those students lack home Internet access, according to the Federal Communications Commission (FCC). Since June, the FCC has been calling for a solution to close this "Homework Gap." Kajeet partner school districts are an example of innovators and educators who are addressing the issue head-on and making changes for students and teachers.
"Policy makers and thought leaders in the field of education now universally acknowledge the existence of the Homework Gap," said Kajeet CEO and Founder Daniel Neal. "At Kajeet, we are particularly gratified to be working with and supporting the Real Action Heroes who are out working daily in our schools and actually closing that gap. They are making sure that those children who are left behind, as vital educational resources have been moved online, are pulled back into the fold of school and society."
To ensure safe connectivity outside of the classroom and not just at home, 100 school districts are issuing the Kajeet SmartSpot® solution, combined with the innovative Sentinel® cloud portal, to provide customizable filtered Internet access to keep their students focused on school work and ensure educational connectivity. This keeps students on-task and controls costs for the district. As part of the Kajeet solution, teachers and administrators receive reports with learning analytics to help improve student achievement.
In Affton School District, a suburb of St. Louis, Missouri, approximately 50 percent of the district's 2,500 students qualify for free or reduced-cost meals. In a community where many parents work second shifts and older siblings are caregivers in the evening, completing homework at fast-food chains or coffee shops isn't an option, according to Robert Dillon, the Director of Technology and Innovation for Affton School District. The district knew they needed to arrange 24/7 access for each student.
Affton provides students--free of charge--a Kajeet SmartSpot device. The managed and filtered Kajeet Wi-Fi hotspot gives them the connectivity they need to complete homework when school is not in session. Students are required to check-in with the seven-person technology department after two weeks to ensure the devices are functioning and talk to the students about their success at school.
Dillon says he wants his team to remember why they're doing the work they do. The technology staff has little day-to-day connection with students. "As a former middle school principal for 15 years, I know that you can't surround children in need with enough adults," he said. "We can have a quick conversation with a child when they return the SmartSpot, but the point of that talk is more about checking in on an emotional level."
Halfway across the country, South Carolina's Richland District Two is incorporating 1-to-1 and BYOD ("Bring Your Own Device") into their schools. By using mapping data, they were able to see which families lacked home Internet access, as well as how that impacted their test scores and grades. They identified the families, and found most were Hispanic, many of whom were first generation immigrants, according to Ron Huff, Richland's Hispanic family liaison. Currently, 7.5 percent of Richland's population is Hispanic, and that rate is expected to grow to 10 percent in the next 5 years.
"When you're struggling just to pay for rent and food, Internet access doesn't come up high on the list," said Huff. "We are able to look at test scores, grades, and graduation rates to measure the results and we've seen some good results so far," said Ron Huff. "Using Kajeet SmartSpots gives these kids avenues to complete all their homework. We even had some students who were able to bring their grades up to honor role status."
After identifying the families, the Richland Two team showed them how to use the Kajeet SmartSpot, and explained that it wasn't just for the kids to get better grades, but also for the entire household to use to access community resources and search for jobs.
About Kajeet®
Kajeet, the only wireless service provider dedicated solely to providing safe, mobile connectivity for students, is bridging the digital divide in school districts across the country. Kajeet provides an affordable mobile broadband solution that connects economically disadvantaged students to the resources they need to complete required assignments and projects outside of school. The Kajeet SmartSpot® solution, a portable Wi-Fi hotspot combined with the innovative Sentinel® cloud portal, enables administrators and teachers to provide CIPA-compliant, customizable filtered Internet access that keeps students focused on school work and provides off-campus Internet connectivity without worry of data abuse. Kajeet products and services, which operates on both the Sprint and Verizon network, are protected by the following issued U.S. patents 8,929,857; 8,918,080; 8,774,755; 8,774,754; 8,755,768; 8,731,517; 8,725,109; 8,712,371; 8,706,079; 8,667,559; 8,644,796; 8,639,216; 8,634,803; 8,634,802; 8,634,801; 8,630,612; 8,611,885; 8,600,348; 8,594,619; 8,588,735; 8,285,249; 8,078,140; 7,945,238; 7,899,438; 7,881,697. Other patents are pending. For more information, please visit us at kajeet.net.
###