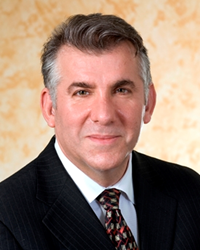 MINNEAPOLIS, Minn. (PRWEB) October 16, 2015
The Cyber Security Summit started in 2011 with an idea, and during its fifth annual gathering on Oct. 20-21, the event's producers will present the Summit's first Visionary Leader Award to the man behind that idea: Dr. Massoud Amin.
As the Summit marks five years of bringing people together to discuss cyber security, it is an appropriate time to honor and acknowledge Dr. Amin's role in conceiving the event and supporting its mission as it navigated its start-up phase and early growth stages.
Early on, Dr. Amin recognized how our world was becoming increasingly connected as well as the potential problems that would create. In 2011, he called Eileen Manning, who is now executive producer of the Cyber Security Summit, into his office at the University of Minnesota's Technological Leadership Institute to discuss an event he felt was desperately needed.
"He said to me that day, 'Eileen, few small businesses, let alone many large enterprises, understand the need to protect their corporate assets from cyberattacks," Manning says. "'But mark my words, while today most people have no idea what cyber security is, within a few years it will be a household word.'"
Dr. Amin went on to point out that as the base for so many Fortune 500 companies, Minnesota was uniquely positioned to build awareness around cyber security and become a thought leader in the space, and he and TLI Senior Fellow Gopal Khanna suggested an annual Summit as a way to help spark and nurture that process.
Dr. Amin's prediction that cyberattacks would become an increasing issue has unfortunately proven true, as the headlines reveal almost daily. However, thanks to his vision, the Cyber Security Summit has been able to establish itself as a place where leaders from all aspects of the solution can meet to exchange ideas and generate solutions.
Thanks to the efforts of Dr. Amin and others, the security community did not wait until "cyber security" and "data breach" became household words to begin sharing these ideas – and as a result he has helped to significantly mature the conversation around these issues as well as foster partnerships to address the problem.
"Dr. Amin has supported the idea of the Summit not only with words, but also through the long-term financial support of the Technological Leadership Institute as well as assistance in the form of people and his own time and energy," Manning says. "For all this and more, he is the only person who could be appropriate for this first Visionary Leader Award."
Dr. Amin today serves as Director at the Technological Leadership Institute in addition to roles including Chairman, IEEE Smart Grid; Chairman, Board of Directors, Texas Reliability Entity; and Director, Board of Directors, Midwest Reliability Organization.
The award will be officially presented on Wednesday, Oct. 21, during the Cyber Security Summit at 9:15 a.m. Media are invited to attend the ceremony. For media credentials, contact Cyber Security Summit Marketing Director Mike Davin at 763-548-1305 or mike.davin(at)eventshows.com.
About Cyber Security Summit 2015
The Cyber Security Summit is focused on changing how we look at digital space and security while educating on cyber threats and providing actionable solutions. The Summit's mission is to bring together industry, government and academic interests in an effort to improve the state of cyber security on both a domestic and international level. This year's Summit will feature prominent keynote speakers, engaging panel discussions, a VIP reception, networking opportunities, and an exhibit area highlighting leading industry organizations. The 2015 Cyber Security Summit takes place October 20-21 at the Minneapolis Marriott Northwest. For more information or to register, go to http://www.cybersecuritysummit.org.