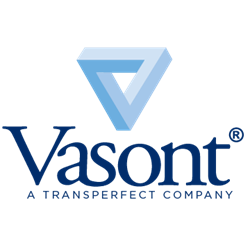 EMIGSVILLE, PA (PRWEB) October 20, 2015
Vasont Systems, a top provider of component content management solutions and XML data services, has released a redesigned version of its Collaborative Review Tool for the Vasont Content Management System (CMS) that promotes a focus on improving the quality of the content and easier collaboration between reviewers. This enhanced Collaborative Review Tool was made available in Vasont ST 3.0, the latest release of the Vasont CMS. This version was made available on October 19, 2015 and is offered as a perpetual license or SaaS (software-as-a-service) model.
The Vasont CMS's redesigned Collaborative Review tool presents a new non-technical user interface for reviewing content. It allows subject matter experts to provide feedback on content in a user-friendly environment that has the look of a familiar word processor. This new interface simplifies the review process by presenting only the features needed for a non-technical reviewer.
In the new Collaborative Review Tool, reviewers are focused on the quality of the content while collaborating more effectively with other reviewers. The tool helps subject matter experts zero in on enhancing the integrity of the content by contributing their expertise in context, keeping them centered on the primary task of their role. Instant threaded commenting provides immediate interaction and discussions between reviewers.
"We redesigned the Collaborative Review Tool with two goals," said Richard Schiding, President of Vasont Systems. "First, we wanted to make the tool easier to use for the non-technical reviewers. Second, we wanted to keep reviewers focused on the primary task of their role and give them a virtual place to interact with each other. This release accomplishes both of these goals."
About Vasont Systems
Vasont Systems provides component content management software and XML data services to Fortune 1,000 companies and global organizations from a variety of industries, including manufacturing, technology, publishing, financial, and healthcare. Since 1992, Vasont Systems has helped companies organize their critical business assets, manage productivity, and disseminate information in many languages to multiple media channels while reducing their costs by an average of 63% and shortening overall cycle times by 75% on average. The Company has been named multiple times to the EContent 100 list of "best and brightest digital content companies." Vasont Systems is a member of the TransPerfect family of companies. For more information, visit http://www.vasont.com.