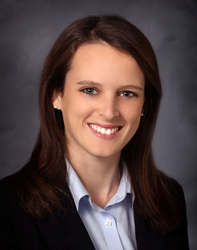 "The outreach provided by Caitlin Milo is another extension of how Mattar LLC wants to help veterans obtain what they deserve after serving their country." -William K. Mattar, Esq.
Washington, DC (PRWEB) October 16, 2015
Equal Justice Works will hold their latest event on Wednesday October 21, 2015 welcoming attendees from various law schools, alumni and other legal networks to focus on the future leaders in law. Caitlin Milo, a Veterans Advocate of Mattar LLC, has been asked as a guest speaker for the Leveraging Resources: Probono Clinic workshop. The focus of Milo's presentation will be educating new attorneys on ways to leverage community resources, develop clinics and conduct outreach to veterans who may not otherwise have access to legal assistance.
Milo says "This will serve our clients. The training will allow more attorneys to assist veterans- many of whom we also represent- with their local legal needs, such as housing and public benefits. It will support our community by spreading strategies for community involvement in assisting local low- income veterans." Milo is an undergraduate of James Madison University as well as law school graduate of Florida Coastal School of Law.
About Mattar LLC
Established in 2013, Mattar LLC represents veterans nationwide. The Advocates help disabled veterans obtain the benefits they deserve and provide resources on topics that impact veterans' lives and the lives of their families. Mattar Advocates represent veterans before the Veterans Administration when their disability claims have been unfairly denied. They are available for help 24/7 at 716-777-7777. For more information, please visit http://www.mattar.com.