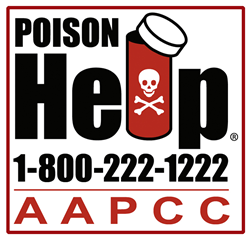 In 2014, poison centers managed over 1.3 million exposure cases involving children and teens, and over half of these cases involved pharmaceuticals.
ALEXANDRIA, VA (PRWEB) October 19, 2015
The American Association of Poison Control Centers (AAPCC) and the educators at America's 55 poison centers are celebrating National Health Education Week by promoting the safe use, storage, and disposal of over-the-counter medicines. AAPCC and Scholastic, the global children's publishing, education, and media company, have joined together to help educate tweens on the safe use of over-the-counter (OTC) medicines with a national OTC Medicine Safety education program.
"In 2014, poison centers managed over 1.3 million exposure cases involving children and teens, and over half of these cases involved pharmaceuticals. Given the research showing that children begin to self-administer medicine when they are around 11 years old1, AAPCC is proud to be a collaborator on the development of the OTC Medicine Safety program because we believe that developing a healthy respect for medication safety as a tween may decrease the chance of errors and perhaps even pharmaceutical abuse later," said Stephen T. Kaminski, JD, AAPCC CEO and executive director.
Parents play a critical role in helping their tweens learn about the responsible use of OTC medicines. With approximately 10,000 kids under age 18 visiting emergency departments every year due to errors from self-administering OTC medications2, it is important for parents and guardians to discuss the safe use and storage of OTC medicines with their tweens. The OTC Medicine Safety program equips parents, teachers, and guardians with the necessary materials to help facilitate these critical discussions.
Below are the Top Six tips from the OTC Medicine Safety program that are helpful as parents discuss self-administration, safe use, and storage of OTC medicines with their kids:
1. Be sure to read & follow the medicine label every time
2. Be sure never to share your medicine with someone else or use someone else's medicine
3. Remember to always use the dosing device that comes with the medicine
4. Take only one medicine at a time with the same active ingredient
5. Store all medicines up & away and out of reach and sight
6. Be sure to only take medicines with the permission and guidance from a parent or trusted adult.
The OTC Medicine Safety program includes resources and engaging educational activities specifically designed for parents and teachers of tweens to increase knowledge of OTC medicine safety and responsible use. The program places special emphasis on the message that tweens should only take OTC medications with the permission and supervision of parents or guardians. Please visit scholastic.com/OTCmedsafety for supportive tips on how to discuss OTC Medicine Safety.
For more information, the media may contact Angela Gonzales, AAPCC Associate Manager, Communications and Outreach, at 703-894-1865 or gonzales(at)aapcc(dot)org.
1Abel C, Johnson K, Waller D, Abdalla M, Goldsmith CA. Nonprescription medication use and literacy among New Hampshire eighth graders. J Am Pharm Assoc (2003). 2012;52(6):777-82
2Schillie SF, Shehab N, Thomas KE, Budnitz DS. Medication overdoses leading to emergency department visits among children. Am J Prev Med. 2009 Sep;37(3):181-7
AAPCC supports the nation's 55 poison center members in their efforts to treat and prevent drug, consumer product, animal, environmental and food poisoning. Members staff the Poison Help hotline at 1-800-222-1222 that provides free, confidential, expert medical advice 24 hours a day, seven days a week, 365 days a year from toxicology specialists, including nurses, pharmacists, physicians and poison information providers. In addition, AAPCC maintains the only poison information and surveillance database in the United States, providing real-time monitoring of unusual poisoning patterns, chemical exposures and other emerging public health hazards. AAPCC partners with federal agencies such as HRSA, CDC, FDA and EPA, as well as private industry.
To learn more, visit http://www.aapcc.org, like us on Facebook, and follow us on Twitter (@AAPCC).