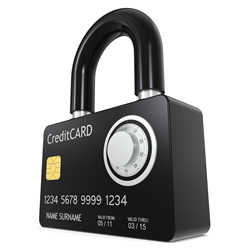 pcipolicyportal.com Announces Expansion of PCI Consulting Services and PCI Policy Template Packets to Minnesota Businesses for Ensuring Rapid PCI Certification.
Minneapolis, MN (PRWEB) October 20, 2015
Merchants and service providers throughout Minnesota can now leverage the expertise and industry knowledge from the PCI leaders at pcipolicyportal.com when it comes to comprehensive and cost-effective PCI DSS certification. One of the biggest challenges facing businesses throughout Minnesota regarding PCI compliance is having to develop comprehensive information security and operational specific policies, procedures, and other applicable documentation. This can be an incredibly time-consuming process – but not anymore – thanks to the PCI policies and procedures and PCI template packets, available for instant download today from pcipolicyportal.com.
Spending hundreds of hours and thousands of dollars on costly consultants authoring one's PCI policies and procedures is a thing of the past, so do what thousands of other businesses around the globe are doing, and that's downloading the very best templates today from pcipolicyportal.com. Since 2009, pcipolicyportal.com has been offering comprehensive policy packets that include the following documentation:

High-quality, professionally developed PCI DSS policy templates for all necessary information security, operational, and infrastructure documentation.
Comprehensive security awareness training consisting of a PowerPoint Presentation (PPT), training manual, and much more.
Essential system provisioning and hardening documents
And much more
Minnesota merchants and service providers looking to become PCI DSS compliant can now download professionally developed PCI policy templates packets today from the global leaders at pcipolicyportal.com.