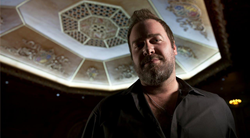 New York, NY (PRWEB) October 19, 2015
Starting today, Music Choice, the #1 free On Demand Provider, will feature a top level category from "The 49th Annual CMA AWARDS" on Video On Demand. The Music Choice folder features music videos from nominees of Country Music's Biggest Night™ including Thomas Rhett, Brad Paisley, Jason Aldean, Little Big Town and many more! The folder will also contain exclusive interviews with CMA Awards co-host Carrie Underwood and several nominees including Lee Brice. The folder will be available nationally for free to over 50 million customers from October 19-November 8, 2015 on Music Choice On Demand. (Directional: Music Choice On Demand>CMA AWARDS)
Additionally, Music Choice's Today's Country Music Channel will feature CMA Awards artist facts, images and nominee music will appear across Music Choice's Today's Country, Pop Country, and Country Hits Music Channels from 10/19-11/4.
"The 49th Annual CMA Awards" will be hosted by Brad Paisley and Carrie Underwood and broadcast live from the Bridgestone Arena in Nashville, Wednesday, Nov. 4 (8:00-11:00 PM/ET) on the ABC Television Network.
For additional information on Music Choice, log on to http://www.musicchoice.com
About the CMA Awards:
The first "CMA Awards Banquet and Show" was held in 1967. The following year, the CMA Awards was broadcast on television for the first time – making it the longest running, annual music awards program on network TV. The CMA Awards have aired on ABC since 2006. ABC will be the network home of the CMA Awards and CMA's other two television properties, "CMA Music Festival: Country's Night to Rock" and "CMA Country Christmas," through 2021.
"The 49th Annual CMA Awards" is a production of the Country Music Association. Robert Deaton is the Executive Producer and Paul Miller is the Director. The CMA Awards will be shot in high definition and broadcast in 720 Progressive (720P), ABC's selected HDTV format, with 5.1 channel surround sound. Fans can get more information on "The 49th Annual CMA Awards" and sign up for CMA emails and exclusives by visiting CMAawards.com.
About Music Choice:
Music Choice, the multi-platform video and music network, delivers its music programming to millions of consumers nationwide through their televisions, online and mobile devices. Music Choice programs dozens of uninterrupted music channels; produces originals that feature today's hottest established and emerging artists; offers thousands of music videos; and launched Music Choice Play, the music video, lifestyle and entertainment network for Millennials. For additional information log on to http://www.MusicChoice.com | Twitter: @MusicChoice | Facebook: http://www.facebook.com/MusicChoice