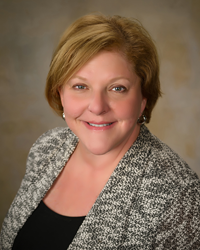 "Jodi brings the expertise Gateway needs to continue its growth, and brings the character and integrity to support and drive our mission." - Dr. Thomas P. Britton, President and CEO, Gateway Alcohol & Drug Treatment Centers
Chicago, IL (PRWEB) October 19, 2015
Chicago-based Gateway Foundation, Inc. announced today that Jodi Levine has joined the organization as its Vice President of Business Development & Strategy.
"We're excited to have Jodi as part of the Gateway team. There are opportunities we've not fully explored to expand and deliver our services to more of those in need of treatment," says Gateway President and CEO Dr. Thomas Britton. "Jodi has developed proven growth strategies, successfully negotiated managed care contracts and orchestrated key acquisitions. She brings the expertise Gateway needs to continue its growth, and brings the character and integrity to support and drive our mission."
Levine has more than 20 years of experience developing and executing growth strategies for a diverse group of health care organizations. Most recently, she was the Vice President, Corporate Business Development in the Healthcare Compliance Solution division at Stericycle, a global medical waste disposal services firm based in Northbrook, IL.
About Gateway Alcohol & Drug Treatment
Gateway Alcohol & Drug Treatment Centers provide substance abuse treatment services for teens and adults at drug treatment centers throughout Illinois and the St. Louis Metro East area. Gateway's outpatient and residential treatment centers are licensed by the state of Illinois and accredited by The Joint Commission. Each year, Gateway's professional clinicians help thousands of individual's successfully complete treatment.
Learn about treatment options, insurance coverage or Gateway's free, confidential consultation, visit RecoverGateway.org or call (800) 971-4673.