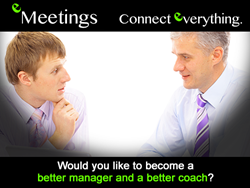 Fairfield, NJ (PRWEB) October 18, 2015
Vision-e announced a new release for eMeetings, a sales productivity solution that builds PDF packages encompassed of dashboards, reports, and other data pulled from an organization's CRM solution. eMeetings' PDF packages are designed to help sales managers become outstanding sales coaches by facilitating those all-important 1:1 meetings and coaching sessions.
eMeetings packages are fast and easy to create. With enhanced features, Sales Managers can now quickly build packages containing reports and dashboards that the manager and the salesperson have created, which are based out of the company's Salesforce org. These packaged PDF's are then scheduled to arrive on a weekly, bi-weekly or monthly to a manager's inbox.
Jule Limoli, Chief Executive Officer of Vision-e, said the new features are part of the company's continuing efforts to innovate and help its customers with their sales processes. "The powerful new eMeetings features will not only help managers hold more constructive meetings, it will lead to more consistent, regular coaching sessions with team members," Limoli says.
To request an eMeetings professional demonstration, visit the Vision-e website at http://www.visione.com/eMeetings.
About Vision-e:
Vision-e is a Salesforce ISV partner and provider of sales solutions that helps businesses of all sizes and budgets streamline their organization to become more productive, efficient and profitable. Founded by sales professionals who believe customers come first, no matter what, Vision-e provides one-of-a-kind business productivity applications and customized, enterprise services from certified Administrators.
For more information on Vision-e, go to http://www.Visione.com or call 1-888-611-2679. Vision-e is headquartered in Fairfield, NJ.
###