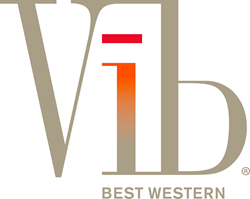 Since we introduced Vīb, we have received tremendous interest from developers around the world. This project in Lao is our ninth Vīb underdevelopment globally and we are in active discussions with a dozen others.-Ron Pohl, SVP Brand Managment
PHOENIX (PRWEB) October 16, 2015
Best Western Hotels & Resorts has signed an agreement for a new-build Vīb hotel in Vientiane, the capital of Laos. Scheduled to open in 2018, the new hotel will bring a vibrant new blend of cutting-edge design and international hospitality to the city, and the region.
Best Western's new chic, hip boutique concept, Vīb is designed to combine value and style. Blending social engagement with the latest technology and smart, ergonomic design, Vīb will appeal to Southeast Asia's savvy travelers.
"When we first revealed the Vīb concept to the world earlier this year, it was clear that this unique, contemporary product would work extremely well in Southeast Asia - one of the world's most dynamic regions," said Olivier Berrivin, Best Western Hotels & Resorts' Managing Director of International Operations - Asia.
"It is extremely exciting that we have signed our first Vīb hotel in the region, and there could not be a better setting for it than Vientiane – an exciting up-and-coming regional hub. We look forward to bringing a new era of hospitality to the rising number of visitors to the Lao capital," Mr. Berrivin added.
The new Vīb hotel will be located in the center of Vientiane, close to the night market, Lao National Museum, Black Stupa and Patuxai Arch.
All 70 rooms will be designed with comfort, convenience and connectivity in mind, including sleep-inducing beds, well-placed international adaptors and complimentary Wi-Fi. The hotel will also feature a social lobby area, "grab n' go" snack station, and a "Zen Zone" for relaxation.
"Since we introduced Vīb, we have received tremendous interest from developers around the world. This project in Lao is our ninth Vīb underdevelopment globally and we are in active discussions with a dozen others," commented Ron Pohl, Best Western Hotels & Resorts' Senior Vice President of Brand Management.
"We are delighted to have signed our first Vīb hotel in Southeast Asia, and I am confident this marks the start of a strong regional roll-out for the brand," Mr. Pohl added.
The new Vīb hotel will join the existing BEST WESTERN Vientiane Hotel in the heart of the Lao capital.
For more information on development opportunites with Best Western Hotels & Resorts please visit bestwesterndevelopers.com.
About Best Western Hotels & Resorts:
Best Western Hotels & Resorts headquartered in Phoenix, Ariz., is a privately held hotel brand with a global network of 4,100* hotels in more than 100* countries and territories worldwide. Best Western offers seven hotel brands to suit the needs of developers and guests in every market: BEST WESTERN®, BEST WESTERN PLUS®, BEST WESTERN PREMIER®, BEST WESTERN PLUS EXECUTIVE RESIDENCY®, Vīb®, BW Premier Collection® and GLō. Now celebrating 69 years of hospitality, Best Western provides its hoteliers with global operational, sales and marketing support, and online and mobile booking capabilities. More than 25 million travelers are members of the brand's award-winning loyalty program Best Western Rewards®, one of the few programs in which members earn points that never expire and can be redeemed at any Best Western hotel worldwide. The brand's partnerships with AAA/CAA, Minor League Baseball, and Harley-Davidson® provide travelers with exciting ways to interact with the brand. Best Western continues to set industry records and accolades, including Business Travel News naming BEST WESTERN and BEST WESTERN PLUS as the best mid-price and upper mid-price hotel chains, four consecutive Compuware Best of the Web gold awards for best hotel website and six consecutive AAA/CAA Hotel Partner of the Year awards. More than half of all Best Western branded hotels have earned a TripAdvisor Certificate of Excellence award.
*Numbers are approximate and may fluctuate.