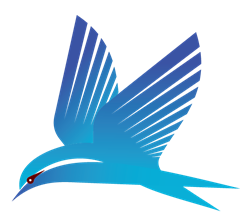 Nearly 20 years of experience in partnering with Genesys, building contact center technology and implementing complete solutions have enabled Aria to develop a unique implementation approach that no one else has.
Calgary, AB (PRWEB) October 26, 2015
Robert Church, CEO of Aria Solutions, http://www.ariasolutions.com/, unveils a new 60-day implementation approach called SWIFT™ Premises - a complete, modernized, Genesys contact center solution that can be implemented rapidly and expanded to incorporate the omni-channel experience customers expect.
"We've seen a lot of companies experiencing revenue and customer satisfaction pressures, because they were looking for a new contact center solution and spending years deploying and customizing a new system, while their current systems were no longer meeting business needs and needs of their customers", says Church.
Aria's new solution model enables companies to make the investment based on a more efficient and thorough contact center implementation process:
1. Deploying a modernized, enterprise-class inbound contact center foundation in 60 days
2. Learning the new solution and refining the requirements based on findings
3. Adapting to current and future needs by expanding the platform with enterprise-class capabilities
The keys to this solution is its automated, but flexible deployment approach and its configuration capability, which come from Aria's pre-tested, pre-built, and pre-validated assets: SWIFT™ Auto Attendant, SWIFT™ Routing, and SWIFT™ Real-Time Reporting. They provide options to meet various contact center requirements, speed up the deployment process, illuminate risks, and allow businesses to retain a complete control over their systems for easy maintenance and support.
"Many contact center implementations spend more time than desired in analysis paralysis, documenting hundreds of requirements, and customizing while learning a new system. This leads to long implementation times while in reality 80% or more of contact center requirements are the same", says Kelly Wilson, Aria Solutions' VP of Client Solutions.
Fast deployment, speed to market and adaptability are key reasons why Aria's new solution approach is called "Swift" - one of the fastest, most agile and adaptable birds on the planet.
About Aria Solutions:
Aria Solutions has been partnering with Genesys since 1996, successfully executing complete Genesys contact center solutions that include: strategic consulting, professional services, system support, managed services and products. Aria employs 50+ contact center experts who specialize in delivering custom and advanced solutions to help mid-size and large contact centers promote customer engagements, create exceptional customer experiences, and deliver positive business results. Visit us at http://www.ariasolutions.com/ or call us at +1(866)550-2742.