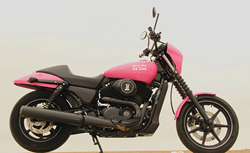 "Whether you're battling breast cancer or childhood cancer, everyone needs help, and we're appreciative of the help Smash Global is providing." - Flora Hoang, Director of Development, Susan G. Komen San Diego
San Diego, CA (PRWEB) October 19, 2015
Smash Global's sophomore effort, The Main Event II, comes to San Diego's prestigious Hall of Champions Museum Friday, Nov. 13, for an evening of professional mixed martial arts (MMA), black-tie business networking and cuisine from 10 of San Diego's top restaurants in a "Taste of the City" attraction.
Using California State Athletic Commission-sanctioned MMA as its backdrop, The Main Event II convenes society's elite with business leaders from the Greater San Diego region and abroad, setting the scene for an evening of networking, entertainment and grandeur.
"When we came to the Hard Rock Hotel in August with The Main Event I, we broke new ground as the first luxury MMA event on U.S. soil," said Smash Global Founder Steve Orosco. "Now, with the support of Lamborghini La Jolla, Susan G. Komen San Diego, Biggs Harley-Davidson and Karma International behind us, we're looking to take the next step and establish ourselves as a perennial powerhouse in the world of entertainment."
Smash Global looks to build on the success of The Main Event I by bringing a thrilling six-fight card to San Diego's Hall of Champions Museum for The Main Event II. With nationally recognized, high-energy featherweight Emilio "Ferocious Aztec" Chavez in the night's main event, Orosco expects the fights to set the scene for the night, capturing the audience's attention by exposing them to a wholly unique form of combat.
"MMA is the most entertaining, most strategic and most captivating sport in the world," Orosco said. "By combining multiple martial arts, the possibilities in MMA are endless, and it becomes a game of human chess for the audience to dissect.
"There is no doubt these combatants will set the tone for the evening early and leave the place buzzing until the final bell."
In addition to the 12 professional athletes on display, Smash Global is also giving back to the youngest warrior on its roster, 4-year-old Noah Leatherby, who was recently diagnosed with rhabdomyosarcoma, a rare and aggressive form of cancer. With a one-of-a-kind Harley-Davidson courtesy of Biggs Harley-Davidson and Susan G. Komen San Diego up for auction, Smash Global will contribute funds directly to Leatherby's treatment and recovery.
"It's a great feeling to give back and support a worthy cause, but Noah's situation is so intimate and unique," Orosco said. "This is a rare opportunity to help out and see exactly where your contributions are going. We can directly benefit this young fighter's life, and that's special."
"Noah's story is so touching to everyone, but to have the support of Steve (Orosco) and Smash Global from halfway across the country, it really means everything to us," said Leatherby's mother, Libby Goral.
"Everyone has a fight of one kind or another," said Flora Hoang, Director of Development, Susan G. Komen San Diego. "Whether you're battling breast cancer or childhood cancer, everyone needs help, and we're appreciative of the help Smash Global is providing."
VIP tickets to the event, which include hosted cocktails, hors d'oeuvres from esteemed downtown San Diego locations such as Social Tap, Florent, Asti, Bice, and more, in-cage access for pre-fight photos and the post-fight official Lamborghini After Party, are $350 and will be limited to 100 guests.
General admission tickets are $175 and will include tickets to the event and hors d'oeuvres. Tables for corporate partners and parties of 10 or more will also be available upon request. Guests must be 21 years or older. Formal attire is required, with this dress code enforced at the door.
To learn more about the event, the fighters and seating opportunities, visit http://smash.global, or contact Info(at)Smash(dot)Global.
About Smash Global
Founded by professional fighter and entrepreneur Steve Orosco, Smash Global produces luxury entertainment events for premium brands that showcase professional MMA fighters, creating the most exciting black tie networking events in the world.
Using professional mixed martial arts as its backdrop, Smash Global delivers a unique event that is one part sporting entertainment, one part networking, and all parts class and sophistication. Learn more at http://smash.global.
About Steve Orosco
Steve Orosco, MBA, MS, is the Founder of Smash Global, LLC and a professional MMA fighter. With both an MBA and an MS from Albertus Magnus College and extensive professional fighting experience, Orosco is uniquely equipped to lead and manage a mixed martial arts (MMA) events organization. Connect with Steve Orosco on LinkedIn.