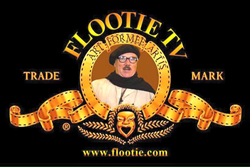 Why only share your story with a partial audience when you can share it with the world
Spokane Valley, Washington (PRWEB) October 20, 2015
Art Marketing Website Flootie.com is building a 1000 sq ft high tech video studio complete with chromakey green wall technology and state of the art LED lighting and studio equipment for the purpose of showcasing the arts and the artists to the general public.
"Flootie.com employs a "Concentric Marketing" approach" says site owner Dean Cameron. "This means we not only utilize Social Media and the Internet to help our artists build a brand, we also provide tools to help them develop relationships with Retail Art Galleries, promote their Art Shows as well as reaching out to an often art sheltered T.V. audience" says Cameron. "After a successful Season 1 Flootie T.V. has been showing on public access stations in VA, MA, WI, IL, NC, OR, WA, ID. and has learned that we are reaching a portion of the marketplace that has previously been ignored or at the very most random in the ability for artists to share their works, their story and their passion for creating their artwork" says Cameron.
Flootie T.V. takes a very light and often comedic flair to their television format. Some of the skits are very similar to the "Benny Hill" T.V. Variety Shows of yesteryear. "When we interview our artists however we are quite serious about focusing on their story and sharing their artwork and what lead them to create it" say's Cameron. "Our belief is that the vast percentage of the potential buying public is often intimidated by the expectations of understanding art. We feel the need to "take it down a notch" to reach people at the level of what they like about the art and artists without the expectation of having to understand it".
The new state of the art studio is aptly named "Unit 219 Studios" as it resides in our owned space in an industrial complex in Liberty Lake, Washington in Unit 219 states Dean Cameron. Look for Flootie T.V. on YouTube as well at the following URL's Flootie TV Full Shows and Flootie Video Shorts