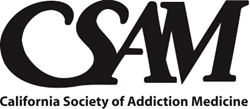 "Patients will now have a better chance for successful recovery," said Dr. Christy Waters, Chair of the California Society of Addiction Medicine's (CSAM) Public Policy Committee
(PRWEB) October 20, 2015
California Governor Jerry Brown signed Assembly Bill 848 by Assemblymember Mark Stone - which will finally allow physicians and other licensed medical professionals to provide essential medical care to clients who are undergoing detoxification in residential treatment facilities.
"Patients will now have a better chance for successful recovery," said Dr. Christy Waters, Chair of the California Society of Addiction Medicine's (CSAM) Public Policy Committee. "Until now, an obsolete provision in state law prevented the California Department of Health Care Services (DHCS) from licensing residential treatment programs – that provide detoxification for addiction to Alcohol and other Drugs – from providing medical services to patients,'" she explained.
"This legal prohibition made no sense from a medical or public-cost perspective, so for the past 10 years, CSAM has been working to change it," said Waters. With the passage of this legislation, sponsored by CSAM, DHCS licensed facilities – that so choose – are now able to provide the most scientifically sound care to those who suffer from addiction. This change will make a critical difference to patients struggling with addiction and to the communities where they live. Their treatment can now be managed inside the program. Whereas transportation to a doctor's office, clinic, or urgent care used to take additional staff time and resources and required vulnerable patients to leave the safety of a treatment environment.
Under the bill, patients will get a medical screening prior to treatment, often needed prescriptions for safe detoxification, and medical oversight for the other conditions that often accompany addiction such as heart disease, high blood pressure, and diabetes. Treatment can now be easily managed within the confines of the residential facility and the safety of a consistent treatment environment.
For more information, contact the California Society of Addiction Medicine (CSAM) at: csam(at)csam-asam(dot)org or http://www.csam-asam.org. CSAM is a state chapter of the American Society of Addiction Medicine (ASAM). CSAM is sponsoring the Addiction Medicine State of the Art Conference, October 21-24, 2015, at the Hyatt Regency, San Francisco Airport.