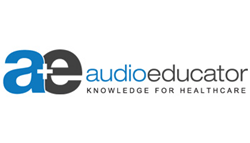 Recouping your denied payment is really quite simple — only if you are aware of the fundamentals of the appeals process.
Durham, NC (PRWEB) October 20, 2015
For any physician practice, spending the time and resources to appeal denied claims is taxing and crucial. Appeals not only help physicians recoup money, but they can also divert auditors from honing in on problematic claims. If a practice can't show that it's made an effort to appeal denied claims, it will appear as though physician and their staff are not aware of potential compliance issues, in front of an auditor.
It's a fact that many denials, in fact, are NOT valid? Whether they're due to a simple typo on a claim or a payer's oversight, practices have the right to knock on carrier or intermediary's door and argue their case. Fortunately, recouping the denied payment is really quite simple — if one is aware of the ins and outs of the appeals process.
How does a practice improve its appeal process?
The majority of practices don't have the resources to appeal every denied claim, which makes it crucial to device an appeal strategy that ensures ROI. Practices should take into consideration the amount and type of payer for each denied claims. It's also vital to categorize each denial by type/reason, as this will help practice's identify patterns and also streamline the appeal process.
A strong appeal letter can make or break a deal. Practices can always use a typical template letter for some types of denials. However, for denials like medical necessity, a customized appeal letter certainly packs in more punch, as it explains clearly the type of services rendered and the date of service, in order for payers to be able to process the information. Also, practices should quote the industry or CMS guidelines in the appeal letter where ever required.
To give more in-depth insights on appeal process and how it works, expert speaker Barbara Cobuzzi, MBA, CPC, COC , CPC-P, CPC-I , CPCO, CENTC, an AAPC-approved ICD-10-CM instructor, will present an audio session on each step of this effective — and often underused — method for securing practice or facility's rightful reimbursements on behalf of AudioEducator.
The conference will cover the following topics:

Coding vs. reimbursement: Why correct coding does not always assure proper reimbursement
Review of the elements that effect reimbursement
Learn how the appeals process works
Find out where the biggest appeals opportunities lie. See where you stand to collect the most for your persistence!
Common Payer Opportunities for underpayment or denial of services
Medicare vs. Private Payers: Tailor your appeal based on who's paying you
4 things to consider when communicating (writing) to a payer
1 Key contact to hone in on when you file your appeal
Insights on modifiers 59, 25 and 57 … and other hot targets for appeals
Make filing as easy as 1-2-3 with this handy checklist
5 Formal Appeal Steps
Appealing a dismissal: Review of dismissal options
For more information, http://www.audioeducator.com/medical-coding-billing/appeal-process-09-23-2015.html
About AudioEducator
AudioEducator brings the most compelling list of audio conferences and webinars on wide array of heath care topics—medical coding, billing, HIPAA compliance, ICD-10, EHR, and more. Get trained from the comfort of your home or office without spending a penny on travel. Pick a format of your choice for training— live conference/On Demand/ DVD/ PDF transcripts and start learning.
For more information, check http://www.audioeducator.com/