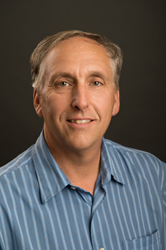 Minneapolis, MN (PRWEB) October 21, 2015
Adolfson & Peterson Construction (A&P) recently promoted two key individuals to our management team, Tim Clark, Director of Operations – Office and Eric Thomsen, Director of Operations – Field/General Superintendent. "Tim and Eric have a long successful history of serving our clients and teams at A&P and they will work together to ensure coordination between the field and office on all things surrounding operational effectiveness," said Dennis L. Mulvey, AIA, Regional Vice President of the Midwest region.
Tim Clark has more than 18 years of experience and has most recently been the senior project manager on such prestigious projects as Loring Park Apartments, Maple Grove Library and the Minnesota Security Hospital. Eric Thomsen began his career in 1985 and was appointed General Superintendent in December 2012. His new operational position will complement the work he has already been doing with the region's field. Tim and Eric are an integral part of strengthening A&P's current capabilities and will be a valuable addition to the team.
About A&P
Adolfson & Peterson Construction is a U.S.-based, privately held firm that is consistently ranked among the top 50 construction managers and general contractors in the nation. Founded in 1946, the company has built longstanding commitments to the regions in which it operates and is known nationally for its innovative and collaborative approaches within the building industry. Adolfson & Peterson Construction serves the education, multifamily, healthcare, energy, commercial, municipal and senior living market segments from its offices in Charlotte, Dallas, Denver, Los Angeles, Minneapolis, Phoenix, Portland and Tacoma. For more information, visit http://www.a-p.com and follow us on Facebook, LinkedIn and Twitter.
##