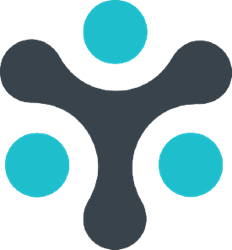 The structure that InfoSnap has to support their clients is by far better than any other company I've ever worked with.
Austin, Texas (PRWEB) October 20, 2015
Great Valley School District in Malvern, Pennsylvania, rolled out an innovative online student registration solution this school year. The 4000 student-district partnered with InfoSnap to customize a solution in English and Spanish, streamlining new and annual student registration through seamless integration between InfoSnap and Great Valley's student information system, Skyward.
"InfoSnap's friendly user interface was a driving force in our decision to select them as our provider. Our families have an easier method to enroll and register students for school and our staff, an efficient way to manage and access student data," said Stephen O'Toole, Director of Technology, Accountability, and Enrichment Programs at Great Valley School District.
The electronic format allows families who have more than one child in the district to 'snap' data from one student to another. SmartForm™ technology, an intuitive tool built into the solution, customizes the form for parents to submit relevant information based on a student's needs and responses from previously entered information or choices (grade, activities, medical history, etc.).The data submitted by families is reviewed, polished, and formatted to meet Great Valley's policies and then delivered into Skyward, resulting in up-to-date, accurate records on the first day of school.
InfoSnap designed and implemented a volunteer clearance submission form for the district to support the amended Pennsylvania law governing volunteer clearances. "This provides us with a systematic and effective way to get our school buildings the information they need in order to identify which parents are approved to volunteer. Having one comprehensive solution that centralizes a number of processes is a valued resource for our school community," notes O'Toole.
"InfoSnap did a great job matching our branding so that the integration of the portal with our current website is seamless. This helps parents feel comfortable with completing everything online," said Jennifer Blake, Director of Communications and Outreach at Great Valley School District.
The district realized the significance of selecting a provider with stellar customer support having gone through two implementations over the summer—one with InfoSnap and the other with a different company. "Compared to the other company we were working with, InfoSnap was with our district every step of the way. Our solution specialist was incredibly supportive and even took the time to walk through the process with some of our families. The structure that InfoSnap has to support their clients is by far better than any other company I've ever worked with," states O'Toole.
About InfoSnap
InfoSnap®, Inc. is the leading provider of cloud-based registration management solutions, including online Application, Admissions, School Choice/Lottery, New Student Enrollment, Annual Student Registration, and Staff Registration, designed specifically for Pre K-12 independent, charter, and public schools. All solutions are backed by dedicated solution specialists, supporting both administrators and families. InfoSnap was founded in 2000 and serves a growing client base of 10,000+ Pre K-12 schools around the world. For more information, visit InfoSnap.com.