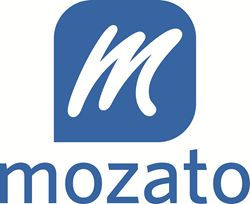 File & ServeXpress is now Mozato
Irving, TX (PRWEB) October 20, 2015
File & ServeXpress announced today that the company has rebranded and changed its name to Mozato. The new name and rebranding efforts provide the company the opportunity to offer innovative legal technology software that enables attorneys to be more efficient and effective. Mozato will expand upon the e-Filing and e-Service solutions that the company pioneered and championed.
"Mozato gives us so much room for growth," said CEO, Mel Yarbrough. "We have created a roadmap to develop legal technology solutions that connect legal professionals, court personnel, legal administrators and all other stakeholders together seamlessly. We want to help attorneys practice law more efficiently and effectively by providing the most relevant legal technology solutions at a price anyone can afford."
In 2012, File & ServeXpress was formed with the combination of CaseFileXpress and LexisNexis' File & Serve. File & Serve and CaseFileXpress are both known for transforming legal and judiciary communications and their workflow. The intention of combining these two companies was to build upon their strong technology foundations and create the next generation of applications for the practice and administration of the law. Since then, the company has been preparing to transition to Mozato by bringing together an entrepreneurial-minded leadership team coupled with an investment in infrastructure, technology and people.
"This is an exciting time to think of how we can change the practice of law for every legal professional from the sole practitioner to those in AmLaw 100 firms," said Yarbrough. "Just think of the efficiencies of having the tools you need as a legal professional at your fingertips that include legal research, access to millions of pleadings, collaborative work and communications tools, and much more."
Mozato will continue to expand and support e-Filing and e-Serving platforms under the name of File & ServeXpress by Mozato as well as CaseFileXpress by Mozato in Washington D.C. However, the focus of the company will be on product innovation including its next generation legal technology platform like CaseEdge by Mozato, which launched in March 2015. CaseEdge by Mozato integrates leading legal technologies into one easy-to-use platform. CaseEdge by Mozato's single-view platform is intended to be more than just practice-management software due to its capabilities available now and in the future.
Mozato represents a creative and exceptional company that is free of the hindrances of legacy software and technology allowing it to innovate.
"This new name is perfect for fostering partnerships with other leading legal technology partners and delivering these technologies to customers," said Yarbrough. "With its signature "m", the new logo incorporates the concept of motion and moving forward to represent the development and delivery of innovative products and services to legal professionals." Underscoring this new direction are the new colors. Black represents the legal and judicial foundation of the company, while blue represents cloud-based solutions with a limitless future.
Visit Mozato at http://www.mozato.com.
About Mozato
Mozato, headquartered in Irving, Texas, is a legal technology service provider that offers solutions to legal professionals to enhance efficiencies and effectiveness in the practice and administration of the law enabling them to focus on what they do best.
Initially, the company was formed in 2012 through the acquisition and combination of two pioneers in e-Filing, e-Service and document storage and exchange – CaseFileXpress and File & Serve, a former LexisNexis company. The resulting company brought together more than 30 years of legal services experience to become an industry leader in e-Filing, e-Service and document storage and exchange with File & ServeXpress by Mozato.
In March 2015, Mozato launched its next pioneering platform, CaseEdge by Mozato, a fully integrated legal technology solution offering a suite of applications that serve as a Virtual Law Office for attorneys.
Mozato has an established, comprehensive record of success in offering technology solutions for legal professionals in all types and sizes of law firms, courts, cases and practice areas. Mozato offers its legal technology solutions nationwide and currently has more than 165,000 registered users and 39,000 law firm clients, representing all of the top 100 law firms in the country, in more than 30 states and the District of Columbia.
Mozato combines exceptional customer service and advanced legal technology with the management and financial strength of its private investors. Mozato is owned by the shareholders of MMC Group, LP, Strait Lane Capital and Rosewood Private Investments.