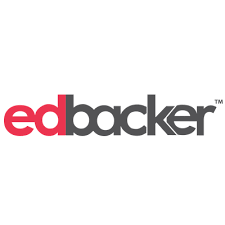 Arlington, VA (PRWEB) October 20, 2015
What:
Edbacker is gearing up to showcase and celebrate its schools and corporations in the Arlington, VA community. Edbacker's mission is to bring much-needed visibility to clients through its community portal and engage and connect corporations with communities to help bridge funding gaps. Arlington is home to some of the company's first customers to use its online parent relations management-lite platform (PRM) with fundraising, volunteer sign up, and membership attached, all of which address their schools' most pressing needs.
The event will also bring together leaders throughout the community and the education industry, including the following speakers:

Aneesh Chopra (former Chief Technology Officer for the United States)
Michael Holstein (Executive Producer of Don't Stop the Music*)
Michael Chasen (Cofounder of Blackboard, President and CEO of Social Radar)
The event will also raffle off incredible prizes from Don't Stop the Music, and the proceeds will benefit Kenmore Middle School, an Arlington middle school that focuses on the arts and communication technology.
Who:
Education is the heartbeat of the community. Edbacker is helping communities across the country fill the educational funding gap by bringing together parents, corporations and districts in one place: one platform, one community. The company is more than a fundraising, communication and membership tool used by parent organizations. It is a portal into a community's most immediate needs. Edbacker has created community specific pages that offer parent organizations a place to post their most pressing needs for families, friends and community members and local business to review and donate. Its community pages make corporate donations transparent to schools and parents for recognition as well as offering a measurable impact towards goals. Founded by experienced education technology entrepreneurs, Edbacker's technology and dedicated support team provide parent organizations and communities with all the resources and support they need to fulfill their needs.
When:
Thursday, November 12, 2015
5:30 pm
Where:
1776 Crystal City
2231 Crystal Drive, 10th Floor
Arlington, VA
For More Info:
Tickets can be purchased at https://edbackerarlington.eventbrite.com. Media should RSVP to Amy Talley at atalley(at)jeffersoncomm(dot)com.
For more information, please visit: https://edbackerarlington.eventbrite.com.
# # #
*Based on the wildly successful BBC television show, Don't Stop the Music USA will highlight the critical importance of music education, expose American students to music in new and exciting ways, and have collected, refurbished, and distributed thousands of instruments to support the education of students and educators nationwide.