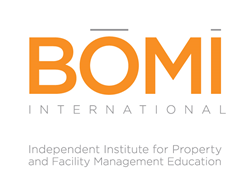 Annapolis, Maryland (PRWEB) October 21, 2015
BOMI International has partnered with RedVector to provide its learners with best-in-class interactive training for professional development. BOMI International's new "Online Professional Development Library," powered by RedVector, provides users with a wide variety of training content designed to fulfill both BOMI's Continuing Professional Development (CPD) requirements, as well as the continuing education requirements of other industry programs.
BOMI International selected RedVector due to their deep content and platform. With over 400 courses aligned specifically with the property and facility management industries, each selection in the BOMI Library has been developed by industry subject matter experts to ensure relevancy and applicability to the respective fields, and is also LEED approved. The courses are available via a highly-responsive, intuitive platform, and are broken out into easily digestible online training modules, ensuring maximum comprehension for learners.
BOMI International President & CEO, Jeff Horn, shared his enthusiasm about the program, "This new platform is an important step in fulfilling our goal of being the lifelong learning provider for our industry. We're excited to implement this option for our designation holders to not only easily keep current with their CPD requirements, but to also fulfill other industry continuing education requirements through BOMI. All our students and organization clients will find the library an excellent tool to add to their training toolkits."
BOMI International will make available courses in the BOMI Online Professional Development Library for both individual learners and client groups, alike. The courses can be purchased by the hour, in bundles, or by organizations through yearly subscription. For more information, please visit http://www.bomi.org/Graduates/BOMI-Online-Professional-Development-Library.aspx or contact one of BOMI International's education coordinators at service(at)bomi.org.
About BOMI International
BOMI International, a nonprofit educational organization founded in 1970 as Building Owners and Managers Institute International®, provides critical education and expertise to industry personnel with property, facility, and building systems management responsibilities. As the Independent Institute for Property and Facility Management Education, BOMI International delivers courses, certificate programs, and industry-standard designations—Real Property Administrator (RPA®), Facilities Management Administrator (FMA®), Systems Maintenance Administrator (SMA®), and Systems Maintenance Technician (SMT®)—with a proven record of increasing job performance and company efficiency. More than 27,000 industry professionals hold one or more BOMI International designations, and over 90,000 property and facility management professionals have turned to BOMI International for their continuing education, professional development, and staff training needs. For more information, e-mail service(at)bomi(dot)org, visit http://www.bomi.org, or call 1.800.235.BOMI (2664).
About RedVector
RedVector sets the standard for excellence in online continuing education and training for the architecture, engineering, construction (AEC), industrial and facility management industries and holds nearly 100 state and national accreditations. RedVector offers individual courses as well as large-scale corporate training solutions featuring customizable and easily accessible online universities with a full range of tracking and reporting features. With an online library exceeding 2,250 courses authored by more than 100 subject matter experts, RedVector serves professionals and organizations in all 50 states. The recipient of numerous community honors and industry awards, RedVector was founded in 1999 and is headquartered in Tampa, Florida. For more information, call 1-866-546-1212 or visit http://www.RedVector.com.