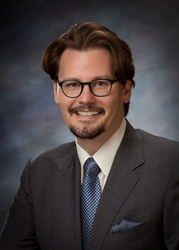 I am so honored and humbled to have been asked to speak and represent the United States. Educating others in minimally invasive solutions for misaligned feet is what I'm most passionate about so, for me, this couldn't be a bigger honor.
Macomb, Michigan (PRWEB) November 05, 2015
On November 19-22, 2015, podiatric surgeon and inventor, Dr. Michael Graham travels to Chongqing China to speak at the 10th International Congress Of Chinese Orthopaedic Association. Dr. Graham has the honor of representing the United States as well as being the only physician representing the field of Podiatric Medicine at the conference.
Dr. Graham will be educating orthopedic surgeons on his ground breaking minimally invasive procedure to correct misaligned feet which ultimately realigns the knees, hips and back. The procedure involves the insertion of a small titanium stent into the naturally occurring space between the ankle and heel bones. The titanium stent, which was invented by Dr. Graham, works like an internal arch support to realign the hindfoot. The procedure, which can be performed in both children and adults, has a success rate greater than 94%.
Dr. Graham has published over 20 scientific, peer-reviewed articles pertaining to podiatry and lecture and trains foot surgeons around the world, having presented to over 150 different audiences.
Dr. Graham is the Founder and Director of GraMedica, a global orthopedic foot solutions company, whose premiere product, HyProCure, has been FDA approved for more than 11 years. HyProCure is a titanium stent that is inserted between the ankle and heel bones to realign the hindfoot and is used by leading foot and ankle surgeons worldwide in nearly 60 countries.
He is a member of seven organization including the Michigan Podiatric Medical Association and the American College of Foot and Ankle Surgeons. Dr. Graham is a professor at the Academy of Ambulatory Foot and Ankle Surgery and an honorary professor and congressman at The College of Mexican Orthopedic and Traumatology. He was recently named to the Temple University School of Podiatric Medicine's (TUSPM) Board of Visitors. Dr. Graham is a 1994 graduate of the TUSPM.
For More Information, log onto http://www.alignmyfeet.com
Video:What Is HyProCure