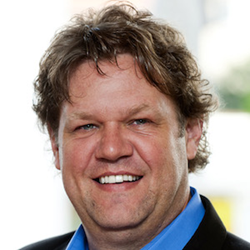 Cristian's extensive sustainability expertise will help our members continue to produce value-added products in a manner that protects the environment and the health and safety of our workers and the communities in which we operate.
Washington, DC (PRWEB) October 20, 2015
The Vinyl Institute today announced that Cristian Barcan has been named as Vice President of Sustainability and Industry Affairs. In this new position, Barcan is responsible for leading the organization's overall campaign to advance the vinyl industry's sustainability commitment and progress, and build positive relationships with key influencers as we showcase the beneficial applications of vinyl products.
"Vinyl Institute members have made great strides in advancing their environmental, social and economic performance over the past two decades," said Dick Doyle, Vinyl Institute President and CEO. "With Cristian's extensive expertise in the field of sustainability, I am confident the vinyl industry will not only continue to produce value-added products that meet the needs of society, but will do so in manner that protects the environment and the health and safety of our industry's workers and the communities in which we operate."
"Joining the VI team of industry experts is a great privilege for me and a new and exciting challenge. I am looking forward to adding measurable value to the organization and to the vinyl industry with the best of my abilities," said Cristian Barcan.
Barcan has two decades of experience in the chemical industry, with proven success in developing sustainability related business models for a wide range of products. Previously he served as Vice President of Business Development at UL's Information and Insights division (UL), where he was responsible for developing and promoting sustainability related business models for the company's supply chain engagement platform, as well as its B2C sustainability rating application systems. He also worked on designing a UL comprehensive sustainability engagement program for internal and external stakeholder engagement.
Prior to joining UL, Barcan spend 18 years with BASF in a number of senior level positions, most recently as Head of Applied Sustainability for BASF Nutrition and Health North America, South America and Asia Pacific. During that time he developed a service package that helps consumer brands create and market more sustainable goods. In addition, he helped create the BASF's new global strategy "We Create Chemistry for a Sustainable Future." Barcan introduced BASF as a core member of The Sustainability Consortium (TSC) and continues to engage with TSC and is a speaker and panel participant at a number of global events including Sustainable Brands.
About the Vinyl Institute:
The Vinyl Institute (VI), founded in 1982, is a U.S. trade association representing the leading manufacturers of vinyl, vinyl chloride monomer, vinyl additives, and modifiers. The VI works on behalf of its members to promote the benefits of the world's most versatile plastic, used to make everything from household appliances to piping, flooring, roofing and wallcovering. The vinyl industry in the United States employs over 350,000 highly skilled employees at nearly 3,000 facilities, and generates an economic value of $54.4 billion.