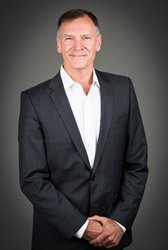 SAN JUAN CAPISTRANO, California (PRWEB) October 20, 2015
American Rail Engineers (ARE) announced recently the appointment of David R. Anderson, PE as CEO and head of Project Management and Quality Control.
With over 40 years of railroad bridge engineering experience, Anderson will be leveraging his expertise in railroad engineering and safety to promote ARE's already-impressive track record in this area. Anderson was previously Vice President and Regional Director at the national infrastructure firm HNTB, where he managed more than $2 billion of complex, multifaceted projects.
ARE has made a name for itself in the areas of bridge program management, bridge and track repair, and construction management, serving a number of quality railroad clients from coast to coast. The firm offers comprehensive services in the areas of railroad engineering, civil engineering, environmental and drainage projects. Currently servicing over 31 railroads throughout the U.S, the company inspects and prepares load capacity ratings for over 2500 bridges annually. But the company's most valuable contributions, as Anderson sees it, have been in the areas of bridge program management and railroad safety-related services for both track and bridges.
Anderson described the detail required in the company's bridge inspection and bridge rating protocol. ARE uses customized inspection forms that are linked to its bridge rating programs to derive bridge ratings that conform to AREMA (American Railway Engineering and Maintenance-of-Way Association) standards. These ratings are then compared with the client's equipment (Cooper equivalents) to determine safe loading for the bridge. It's an intensive process that provides clients with efficient and comprehensive FRA Bridge Safety Services.
Remaining on the forefront of railway safety standards and related program management, engineering and inspection will be a priority for Anderson and ARE as the company goes forward.
About American Rail Engineers: ARE is an industry leading provider of Bridge Management, Rail Engineering and Safety Services to private railroads and public transportation authorities. The management team has decades of combined experience in engineering, inspecting, and reporting in order to help clients meet FRA requirements.
About David Anderson: Dave has over forty years of engineering and management experience in short line and Class 1 railroads. He is a registered engineer in numerous U.S. States including California, Minnesota, Michigan, Wisconsin, Alabama, Texas, Nevada, Kansas and Maine.
For more information, please visit http://www.are-corp.com.
Contact:
Steven Youschak
Chief Operating Officer
American Rail Engineers
(714) 460-8696 x2
syouschak(at)are-corp(dot)com
http://www.are-corp.com