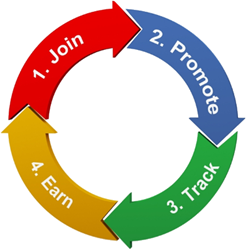 Portland, ME (PRWEB) October 20, 2015
Auto Europe, the industry's first global car rental aggregator, is thrilled to announce the expansion of its Web Affiliate Program. This expansion includes the addition of a dedicated Affiliate Program department as well as the addition of customizable engagement packages. Both elements have been added to ensure that Affiliate properties are optimized for earnings. The Affiliate Program offers travel bloggers, writers and website owners such as tourism boards, destinations and services the opportunity to earn commission on car rental bookings secured through referrals from their site, content and social posts.
According to 2013 data from the Euromonitor, the European car-rental market amounts to about 12.4 billion euros, giving Affiliates huge potential for earning commissions.
"Auto Europe's Affiliate Program is unique in that it is built around supporting the success of participants," states Scott Braun, Auto Europe Chief Marketing Officer. "Affiliate sites are regularly audited by our team so we can identify opportunities and coach affiliates on maximizing their commission opportunities. And of course, affiliates benefit from Auto Europe's high commission rates and the fact that Auto Europe customers traditionally have rentals with significantly higher retail value than competition."
Staff members work closely with Affiliates to tailor engagement packages to align with their goals. Engagements range from basic link placement to fully customizable, white-label booking engine integration. Once a tracking code is in place, Affiliates can easily see their progress via an online dashboard and payment is perfect for travelers as it is processed automatically and delivered electronically.
Whatever level of engagement is selected, Affiliates benefit from Auto Europe's booking technology which provides a full comparison of supplier rates. Auto Europe leverages the long-term relationships with suppliers like Hertz, Avis, Enterprise, Europcar, National, Budget, Dollar, Buchbinder and Peugeot to offer travelers the best rates at over 20,000 pickup locations in over 180 countries worldwide. Finding the most competitive rate is easy and convenient.
To learn more or to apply to become an Auto Europe Web Affiliate visit, http://www.autoeurope.com/go/become-an-auto-europe-affiliate/
About Auto Europe
With over 60 years of experience in the rental car industry, Auto Europe specializes in helping travelers find the lowest car rental rates in Europe and other popular destinations around the world. Auto Europe's deep understanding of the complexities of renting cars abroad paired with their knowledgeable team of rental specialists (available 24/7) allows Auto Europe to provide travelers with the best service in the industry before, during and after their rental. To find the best rate on a car rental for your next trip abroad or to learn more about renting a car in Europe visit http://www.autoeurope.com.