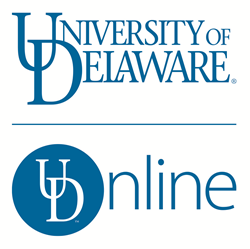 'After over 3 decades of educational reform and with increasing pressures for accountability, teachers must be prepared to provide instructional leadership in their classrooms.' Ralph P. Ferretti Director, School of Education University of Delaware
Newark, Delaware (PRWEB) October 27, 2015
To help answer the call for high quality teacher preparation voiced by the U.S. Department of Education and echoed by school districts around the country, the University of Delaware (UD) is expanding its online Master of Education in Teacher Leadership program.
A recent study* confirmed that teachers in the top 20 percent of performance generate five to six more months of student learning per year than low performers. The development of these new courses—Designing Professional Development, Coaching Teachers and Promoting Equitable Schools—helps further the goal of empowering current educators to play a more meaningful role in the coaching and professional development of their peers, resulting in increased quality of instruction and retention of top performers. The new coursework also prepares teachers to assist principals and administrators by taking on a greater role in shaping school and district policy to meet the needs of changing and increasingly diverse demographics of today's classrooms.
UD's focus on teacher leadership helps to raise the bar for educators, and ultimately their students. "With over three decades of educational reform and increasing pressures for accountability, teachers must be prepared to provide instructional leadership in their classrooms," says Ralph Ferretti, Director for the School of Education at UD. "Effective leaders foster collaboration within the school and community, and have the knowledge and skills needed to implement policies that impact their colleagues and students. Our M.Ed. program in Teacher Leadership equips teachers to fulfill these leadership responsibilities."
Now enrolling for spring 2016, UD's M.Ed. in Teacher Leadership program consists of 30 total credits and can be completed in 24 months. The curriculum was developed by the university's faculty of experienced researchers and educators, including Elizabeth Farley-Ripple, recipient of a $5 million grant by the Institute of Education for her work in establishing the Center for Research Use in Education. The program is offered through a flexible online platform that enables current teachers to enroll at a top research university to build leadership skills while maintaining their busy work schedules.
Graduates of the program gain a firm foundation in educational reform, K-12 policy, the implications and application of new teaching standards, conceptual frameworks and practical tools for leading change through collegial collaboration and professional development. Upon completion, they will have the ability to work as department chairs, curriculum coaches, demonstration teachers, professional development specialists, and hold other similar positions.
Students interested in obtaining more information about this program can visit http://landing.online.udel.edu/MEDTL or call 844.237.1338.
*Research performed by The New Teacher Project (http://tntp.org/irreplaceables) and cited by the U.S. Department of Education
About the University of Delaware:
The University of Delaware traces its roots to 1743 and stands today as a leading research institution in the U.S., ranking 75th in U.S. News and World Report's "Best Colleges" national report. A state assisted land-grant, sea-grant and space-grant university, UD is actively engaged in the critical needs of the state, the nation and the global community as a whole. With top-ranked degree programs and committed faculty, UD works to ensure graduates are confident in the skills they have gained and prepared to make a difference in their careers and in society.
# # #