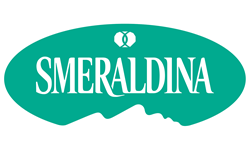 Chicago, IL (PRWEB) October 20, 2015
Gayot, the proclaimed guide to the good life, named Smeraldina one of the 'Top 10 Bottled Waters' after ranking liquid health from around the globe. Ranking fourth overall, the premium bottled artesian water for health-conscious people was the top-rated Italian water on the prestigious list.
According to Gayot, "It must be in the water — at least that's one theory for Sardinia's unusually high concentration of centenarians. The Italian island has long been known for its healthy, happy residents, most of whom were raised on the mineral-rich water bubbling just beneath the surface. While a trip to Sardinia is out of the question for many, you can discover the restorative powers of its springs at home with Acqua Smeraldina. Bottled at the source at Monte di Deu (the "Mountain of God"), Smeraldina's artesian water is naturally filtered through subterranean granite rock, which imparts it with health-boosting trace elements and a light, refreshing taste."
Founded in 1985, Smeraldina is sourced from the beautiful island of Sardinia, Italy. Found 1,000 feet under the granite depths of the Tempio Pausania Mountains, the water is bottled directly at the source. With a unique geographic location in the center of the Mediterranean, the water is far from environmental pollutant and the entire filtration process is completely natural, lending Smeraldina to be one of the finest tasting natural artesian waters in the world.
Proud to keep the family tradition alive, Mauro Solinas, CEO of Smeraldina and son of Giovanni Maria Solinas, founder of Smeraldina, said, "Our water is a natural treasure, not only because it comes from one of the islands of centenarians but it also offers a wealth of purity and wellbeing."
Smeraldina is sold and appreciated in many countries around the world. Specifically, in the US, Smeraldina services both Foodservice and the Retail segments and is currently sold in 19 states through a network of 24 distributors and can be found in approximately 400 retail stores across the country. With a physical US presence since 2006, Smeraldina Corporation, which is incorporated in New York, has operated directly in the Chicago, New York and Miami market and through brokers and distributors for other markets, including West Coast, Midwest and South. For more information visit, http://www.smeraldina.us/home. Follow Smeraldina on Facebook or Twitter.
####