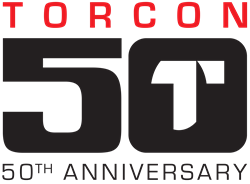 Philadelphia, PA (PRWEB) October 21, 2015
Torcon, a regional construction industry leader, recently began construction on a new 302,900 square foot housing facility at Rowan University in Glassboro, New Jersey. The multistoried building will add on-campus residential and community space for 1,400 freshmen students.
The development project is a public-private partnership between Rowan and University Student Living, the comprehensive campus housing company of The Michaels Organization. The residential project, named Holly Pointe Commons, consists of dual 4-story and 7-story buildings interconnected by a three-level bridge. The housing facility is designed by Philadelphia-based Erdy McHenry Architecture and features a serpentine shaped footprint, creating a new campus oval with greenspace for student gatherings. Given the innovative shape of the building, a traditional rectangular grid will not be used; rather, perimeter bedrooms will be grouped around central facilities and gathering spaces to engage the students in a community atmosphere.
"Torcon is proud to be a member of the University Student Living team, and we are excited about this project, which will help enhance Rowan University's beautiful campus and improve student life," said Torcon Co-President, Joe Torcivia. "As one of the area's largest, most active builders over the past 50 years, and given our extensive academic facility construction experience, Torcon is well-suited to meet the challenges of this project."
The expansive building façade, constructed of metal facing with large windows throughout, includes floor to ceiling glass at community lounge areas, immersing students as they study with the bucolic campus around them. In addition, the project features a 20,000 square foot dining facility with seating for more than 500 students, seminar rooms and convenient access to laundry services.
"It's a pleasure to partner with The Michaels Organization on this ambitious project," adds Mike Armento, Vice President at Torcon. "They have earned a strong reputation for developing forward-thinking buildings incorporating the highest-quality design and construction materials. Holly Pointe Commons is certainly aligned with that vision."
As construction manager, Torcon's services will encompass preconstruction coordination, management of budget development, scheduling, safety and quality, cost control, and implementation of a comprehensive on-site construction program. Designed with sustainability incorporated into every detail, Holly Pointe Commons is minimally targeting LEED Silver certification. Construction of the residence facility has begun, and with a very aggressive schedule, it is set to be completed in time for the 2016-2017 academic school year.
For more information on Torcon and Holly Pointe Commons at Rowan University, visit http://www.Torcon.com.
ABOUT TORCON
Celebrating its 50th anniversary as a family owned company, Torcon, Inc. is one of the most active and respected construction management firms in the Mid-Atlantic region. From Torcon's office at the Philadelphia Navy Yard, the company's operations encompass the eastern half of Pennsylvania, southern New Jersey, Delaware and Maryland.
Torcon specializes in technically complex projects with critical quality and operational standards. The company is currently among the nation's 80 largest at-risk construction managers according to ENR, the industry's leading publication, and was also named Contractor of the Year in 2013, by ENR New York. Torcon has successfully completed more than $4 billion of construction over the past decade.