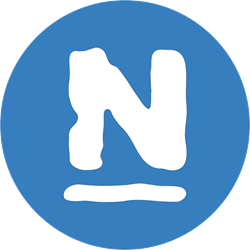 When looking at how to make the tool the best it could be, we made sure to listen to the voices of our user community, which numbers in the millions.
St. Paul, Minn. (PRWEB) October 20, 2015
Nagios Enterprises, LLC is pleased to announce the continued success of its newest product, Nagios XI 5, the most powerful IT infrastructure monitoring solution in the industry.
Nagios XI 5, which offers a free 60-day download, features more than 200 improvements and user benefits, all taken from feedback from Nagios' users.
"When looking at how to make the tool the best it could be, we made sure to listen to the voices of our user community, which numbers in the millions," says Nagios Chief Technical Officer and Product Development Manager Scott Wilkerson. "Nagios XI 5 includes new features and enhancements from large updates to improvements to the underlying component operations."
The newest addition to the Nagios Software Suite offers:

A cleaner and faster UI, helping you navigate the web UI intuitively. Easy dropdown lists allow you to quickly find any element you are looking for.
A more robust quick search, which takes you immediately to hosts, host groups and service groups.
Auto-discovery, providing more OS information, faster, while improving OS detection accuracy.
Auto-upgrade components and wizards, either individually or all at once, with a single click.
Smarter wizards, with improvements to WMI and SNMP wizards.
Customizable email notification priority, letting you set high-priority levels to specific email notification types.
And more!
More information on the benefits and features included in Nagios XI 5 and instructions on how to download the 60-day free trial can be found on the product page: http://www.nagios.com/xi5. If you encounter any issues, have questions or want to discuss a feature you would like to see in a future release of Nagios XI, please share them with our tech team at support.nagios.com.
Nagios XI 5 provides monitoring of all mission-critical infrastructure components including applications, services, operating systems, network protocols, systems metrics, and network infrastructure. Thousands of third-party add-ons provide monitoring for virtually all in-house and external applications, services, and systems.
Nagios is used by more than an estimated 100 million users worldwide with enterprise customers that include IBM, Google, NASA, Yahoo, Boeing, The Gap, Verizon, Harmann International, the UAE, the U.S. Government, every branch of the U.S. Military, major universities, and thousands of others.
About Nagios
Nagios Enterprises delivers official products, services, and solutions for and around Nagios®, the industry standard in enterprise-grade IT infrastructure monitoring. With millions of users worldwide, Nagios is the undisputed leader in the IT monitoring space. Nagios solutions are designed to provide system administrators with the tools necessary to efficiently and effectively monitor their entire IT infrastructure and proactively resolve incidents before they affect critical business processes. Nagios Enterprises is the official commercial arm of Nagios and provides value-added services, products and solutions to clients worldwide.
Please visit nagios.com for more information.
Contact:
Nagios Enterprises
1 (888) 624-4671
pr(at)nagios(dot)com
http://www.nagios.com
###