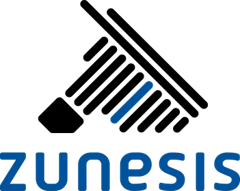 Customers are consistently thrilled with how easy it is to deploy and use.
Lone Tree, CO (PRWEB) October 22, 2015
Zunesis, Inc. announced today that it is working with Nutanix, the next generation enterprise computing company, as part of its partner network. Zunesis will now offer the Nutanix Xtreme Computing Platform, an entirely software-driven infrastructure solution that natively converges storage, compute, and virtualization into a turnkey appliance that can be deployed in minutes to run any application out of the box, as part of its product portfolio.
IT organizations today face unprecedented challenges. They are asked for more speed, more functionality, more security, and more innovation – but their budgets and other resources continue to be cut. This business environment drives the need for technology that is both highly functional and highly secure while at the same time being cost effective. Nutanix is one of the only IT solutions that offers the speed and agility of the cloud and the security of on-premise solutions while still reducing the overall infrastructure footprint.
According to a recent study validated by IDC, customers using the Nutanix Xtreme Computing Platform reduce their total cost of ownership by an average of 58 percent, deploy storage up to 85 percent faster, and experience up to 98 percent fewer occurrences of unplanned downtime when compared to traditional infrastructure products.
Because of the simplicity of the Nutanix solution, IT personnel are enabled to focus on driving business initiatives forward and on doing what they do best: innovating.
"We are thrilled to be adding Nutanix to our product portfolio," stated Mitch Ross, VP of Sales for Zunesis. "Customers are consistently thrilled with how easy it is to deploy and use, and they find themselves no longer losing sleep over basic data center management. And that's why we're here – to make the lives of our customers better."
About Zunesis
Zunesis is a leading IT solution provider with locations in Colorado and Nevada. Our vision centers around an intense focus on serving our customers and bringing value to their business through strategic IT solutions. In April 2015, Zunesis was named to the CRN TechElite 250 for the 6th consecutive year as a best-of-breed solution provider with deep technical expertise and premier certifications. Later in 2015, they were also added to the CRN Next-Gen 250 list, recognizing them for their innovation and forward-thinking in the industry. For more information visit http://www.zunesis.com, the Zunesis Blog; or follow us on LinkedIn.
About Nutanix
Nutanix provides datacenter infrastructure solutions that are hyper-efficient, massively scalable and elegantly simple. The award-winning Nutanix Virtual Computing Platform has disrupted the market by seamlessly and natively converging compute and storage in a single appliance. Headquartered in San Jose, Calif. with offices and authorized solution providers throughout the world, Nutanix is privately held and backed by top-tier VC firms. For more information, visit http://www.nutanix.com.