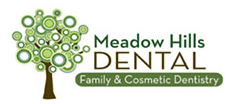 Aurora, CO (PRWEB) October 19, 2015
Dr. Mark Braasch invites patients to receive TMJ treatment in Aurora, CO, even if they do not have a referral. Dr. Braasch is highly experienced in treating and recognizing the common symptoms of TMJ problems, including dizziness, headaches, and tenderness around the ear when speaking. If treatment is not sought out promptly, jaw misalignment may inevitably lead to a variety of unpleasant and uncomfortable symptoms, which may decrease the quality of life for those affected.
Dr. Braasch encourages patients who require TMJ treatment in Aurora, CO, to schedule an appointment with his practice, even if they have not received a referral. Living with TMJ issues can be distracting and potentially debilitating, depending on the severity of the symptoms. The temporomandibular joints are located on either side of the jaw, responsible for connecting the lower jaw to the skull, making it possible to yawn, chew, and speak. Some people consciously or subconsciously grind their teeth during wakefulness or while sleeping. As a result of this forceful grinding action, the condition of TMJ may become inflamed, leading to a variety of detrimental symptoms.
Some of the most common symptoms of TMJ problems include an annoying popping or clicking sound when the mouth is opened or closed, pain around the ear, headaches, or neck aches. Some people may also experience difficulty hearing or may suffer from frequent earaches as a result of their TMJ issues. If symptoms are allowed to persist without treatment, patients may eventually become completely hindered to open or close their mouth, until treatment is accessible. Dr. Braasch and his staff have significant experience in TMJ and neuromuscular dentistry; they are able to successfully treat most TMJ concerns by utilizing a variety of proven procedures and techniques.
Individuals who suspect they may have TMJ symptoms are encouraged to call Dr. Braasch's office, without the necessity of a referral, in order to seek treatment before symptoms worsen. Those who suffer from headaches, jaw tenderness, or any other common symptoms associated with TMJ disorders are invited to schedule an appointment with Dr. Braasch to determine their candidacy for TMJ treatment in Aurora, CO.
About The Practice
Meadow Hills Dental is a Family and Cosmetic dental practice offering personalized dental care for patients in Aurora, Colorado. Dr. Mark Braasch graduated from the University of Nebraska Medical Center in 2004 and earned his post doctorate fellowship from Las Vegas Institute. Dr. Braasch is a member of the American Academy of Sleep Medicine (AASM) and was voted Best Dentist in Omaha, Nebraska. Meadow Hills Dental offers a variety of dental services such as general dentistry, orthodontics, TMD treatments, cosmetics, and medical devices for sleep apnea. To learn more about Meadow Hills Dental and their services, visit their website at http://www.meadowhillsdental.com or call (720) 325-2460 to schedule an appointment.