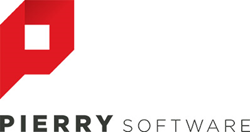 Our goal is to continue to do great work for clients and keep growing
Redwood City, CA (PRWEB) October 22, 2015
Pierry Software, a digital marketing solution company, announced it's ranking as 21st fastest growing company according to the San Francisco Business Times' list of the Fastest Growing Private Companies in the Bay Area. Pierry Software is utilized by companies as an extension of their marketing departments, running Salesforce Marketing Cloud implementations, providing creative design and executing on customized marketing campaigns.
The winners of the San Francisco Business Times Fast 100 are based on each company's revenue over their three most recent fiscal years. Between 2012 and 2014, Pierry's revenue increased 400%, securing its place as #21 on this list of fastest growing businesses. Honorees on the Fast 100 list include businesses from every industry including food companies, fin-tech firms, software developers, 3D printers and general contractors.
In addition to their award from the San Francisco Business Times Pierry Software was also named "Partner of the Year" by Salesforce Marketing Cloud for 2015. With its growing revenue and accolades Pierry has been able to increase it's number of employees by 500% between 2012 and 2014 and has opened two satellite offices in Boulder, CO and Kyoto, Japan.
"It's been a great year for us, and I am really pleased we were able to rank with the top companies in the bay area." said Josh Pierry, CEO of Pierry Software. "Our goal is to continue to do great work for clients and keep growing."
About Pierry Software, Inc
Founded in 2008, Pierry Software is a full service marketing technology company offering its clients solutions ranging from implementation services, creative and development and strategic consulting. In additional, Pierry has developed a variety of proprietary marketing centric software tools. Clients of Pierry now include some of the nations most innovative brands including: YETI Coolers, Lifelock, and the San Jose Earthquakes of Major League Soccer. The company is headquartered in Redwood City, California with satellite offices in Boulder, Colorado and Kyoto, Japan. For more information, visit http://www.pierrysoftware.com