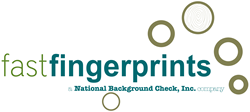 Dayton, Ohio (PRWEB) October 27, 2015
FastFingerprints just opened a new location in Dayton, Ohio. The agency is located at 6796 Loop Road, Dayton, Ohio 45459 (inside U.S. Protection Service) near Centerville. Our new Dayton location provides livescan fingerprinting for BCI and FBI background checks and fingerprint capture for FBI Channeling. The hours of operation are Monday-Friday 9am–12pm and 1pm-4pm. Patrons can schedule an appointment online or walk-in during normal business hours.
FastFingerprints is also an approved Florida Department of Law Enforcement (FDLE) Level 2-livescan background check provider. As an approved Level 2 livescan provider, FastFingerprints can process Florida background checks (with photo capture capabilities) at the following locations: Cleveland-Beachwood (3401 Enterprise Parkway, Suite 340, Beachwood, OH 44122), Cleveland-Westlake (1991 Crocker Road, Suite 600, Westlake, OH 44145), Columbus, Ohio (1486 Bethel Road, Columbus OH 43220) and Cincinnati-North College Hill (1850 W. Galbraith Road, Cincinnati, OH 45239). Fingerprints are taken and submitted electronically to the FDLE for processing, and the results are then delivered to the state agency or school requesting the background check.
FastFingerprints offices in Ohio now total 19, with other locations on the horizon. FastFingerprints offers convenient services to help make the fingerprinting background check process as easy and pleasant as possible. All of the locations throughout Ohio welcome walk-ins, and mobile services are available throughout the state for groups of 25 or more. FastFingerprints also provides indefinite fingerprint storage for professionals who need to be fingerprinted frequently. Storage provides the luxury of never having to be fingerprinted again. Upon needing a new background check, customers call in for a form, fill it out and email or fax it back to FastFingerprints' corporate office. The stored fingerprints are submitted directly to the BCI&I.
For more information about our services and locations, visit our website at http://www.fastfingerprints.com, or contact us at 1.877.932.2435. Follow us on Facebook, LinkedIn and Twitter!
About FastFingerprints
FastFingerprints, a division of National Background Check, Inc. (NBCI), has been a leader in the services, technology and equipment required to process state and FBI background checks via electronic fingerprinting for over 16 years. In addition to 19 locations here is Ohio, 21 in Florida, 3 in Arizona, and 1 in Washington, D.C., FastFingerprints' parent company NBCI, is one of few companies in the nation to be recognized by the FBI as an approved FBI Channeling agency. In that capacity, NBCI processes FBI requests for federally legislated purposes. Additional information on acquiring an FBI criminal history check for federal reasons can be found at http://www.nationalbackgroundcheck.com under the FBI Channeling tab.