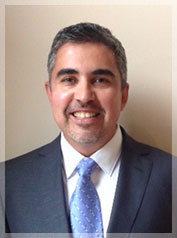 Eden Prairie, MN (PRWEB) October 21, 2015
In honor of Dental Hygiene Awareness Month, Dr. Andres Sanchez encourages individuals with sensitive teeth, due to receding gums, in Eden Prairie, MN, to receive minimally-invasive treatment. With the help of the highly-regarded Chao Pinhole Surgical Technique® (PST™), Dr. Sanchez can treat receding gums without causing unnecessary oral trauma during gum grafting procedures.
In honor of Dental Hygiene Awareness Month, Dr. Sanchez offers the Chao Pinhole Surgical Technique® (PST™) to individuals with receding gums in Eden Prairie, MN. Gum recession proves to be more than an esthetic embarrassment. It may also be a sign indicative of a patient who is brushing their teeth too hard or too frequently. In many cases, gum recession is just one of the many symptoms which may accompany periodontal disease. Although it may be embarrassing to be affected by noticeably receded gums, most patients often seek treatment due to the discomfort associated with the condition, including sensitive teeth and eventual tooth loss.
With the innovative technology and minimally invasive nature of PST™, individuals with gum recession may now receive treatment which proves to be far less invasive than standard gum grafting procedures. Rather than cutting sensitive oral tissue from the roof of the mouth and using stitches to reattach it to the receding gums, the PST™ technique only requires a single, pinprick hole within the gum tissue. Dr. Sanchez utilizes this pinpoint to gain access to the inside of the gums with a small, specially-designed periodontal instrument. He utilizes this instrument to carefully adjust the gum tissue down or up accordingly (depending on whether the recession is located, on the upper or lower jaw). The procedure causes minimal bleeding, eliminating the necessity for an extensive recovery time. Due to the expedited nature of this treatment method, Dr. Sanchez can often treat several different receded areas in one office visit, rather than requiring the patient to attend multiple visits.
Patients with sensitive teeth from receding gums, in Eden Prairie, MN, are urged to prioritize their oral health during Dental Hygiene Awareness Month. Dr. Sanchez invites patients to receive the gentle and safe PST™ procedure, for the treatment of their gum recession symptoms.
About The Doctor
PerioWest is a periodontal practice offering personalized dental care for patients in Eden Prairie, MN and the Twin Cities areas. Dr. Andres R. Sanchez received his Certificate & Master's Degree in Periodontics from the prestigious Mayo Clinic in Minnesota in 2004. He is a Board-Certified with the American Board of Periodontology. In addition, Dr. Sanchez has been involved as a primary author in more than ten scientific papers published in major periodontal and implant dentistry journals. To learn more about Dr. Sanchez and the services he provides, please visit his website at http://www.periowestmn.com or call (952) 479-4705.