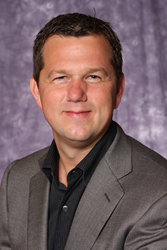 'We see nothing but growth in the years ahead for WC&A.' - Des Hague, Co-Founder of Aegis Enterprises and Partner of WC&A
(PRWEB) October 27, 2015
Des Hague of Aegis Enterprises and WC&A is pleased to announce the completion of the 41st food and beverage facilities planning and design project in Canada at the end of September. Recently completed projects include the $65M BMO Field renovation in Toronto where the WC&A team's work included the planning and design of a new main kitchen/commissary, renovated and new concession spaces, premium and party suites and three new premium clubs. Some of the specialty food items now served up at BMO field include slow roasted Porchetta Sandwiches, Carnitas Style Tacos, smoked BBQ Brisket and Pulled Pork sandwiches."
WC&A's hospitality projects completed north of the border during the past three decades include many high-visibility venues, such as the Calgary Stampede Trade Show Centre, Toronto's CNE Stadium, Ottawa's Corel Centre, Kingston Arena, the Manitoba Performing Arts Centre, the Metro Toronto Convention Centre, Queen Elizabeth II Health Sciences Centre in Halifax, London's University Hospital, the Vancouver Convention & Exhibition Centre and the Whistler Conference Centre, just to name a few. Currently, WC&A is the hospitality consultant to a number of exclusive hotel and resorts brands including the Fairmont.
"My work in Canada started with the Summer Olympic Games in Montreal, Quebec in 1976," commented WC&A's Founding Partner, Bill Caruso, "when I used to live in Toronto. I'm very excited that our team has completed so many great projects throughout Canada since then, and that various hospitality projects continue to offer new and excited opportunities for us in the future."
"Business is stronger than ever. We are very excited about growth in North America and Canada, in particular," remarked Des Hague, Co-Founder of Aegis Enterprises and WC&A Partner, before adding, "over the years, I have built extensive expertise in Canada, first as President of Food Service for Safeway and, most recently, I provided event hospitality for many of the nation's top sporting events, such as the 2010 Winter Olympic Games and the Grey Cup, amongst others. We see nothing but growth for WC&A in the years ahead."
About WC&A, Inc.:
William Caruso & Associates, Inc. specializes in commercial food/beverage and laundry facilities planning and design services. Headquartered in Denver with offices in Athens, Berlin, Duesseldorf, Philadelphia, San Francisco and Scottsdale, WC&A has completed over 12,000 projects in 22 countries, an unmatched record in a very specialized industry. WC&A's diverse project portfolio includes completed food and laundry service facilities for hotels, universities, schools, correctional systems, hospitals, corporate headquarters, convention centers, stadiums, arenas, and others.
For more information about WC&A: http://www.wcarusoassoc.com
Contact: Renate Siekmann
William Caruso & Associates, Inc.
8055 East Tufts Avenue, Suite 1320, Denver, CO 80237
Phone: 303.649.1600 x211
Email: rsiekmann(at)wcarusoassoc(dot)com
About Des Hague
A renowned executive with over twenty-five years of leading global public and private companies, Des Hague has established himself as an innovative thinker in the international business world. His forward-thinking approach pushes companies toward sustainable growth, granting them a position as resilient competitors within their respective industries. Hague most recently was the CEO and President of Centerplate, Inc, the largest event hospitality firm in North America (source: http://deshague.com). Hague also serves on the boards of DVETelepresence, PING HD, WC&A, Inc, and the Stamford Youth Foundation along with advising on several start-up ventures.
Along with his professional projects, Des Hague contributes significant amounts of time and energy to non-profit charitable work. Hague has helped raise more than $100 million over the past few years for many non-profits, including the Stamford Youth Foundation, a local organization offering multiple after-school programs for young people, and The Journey Home, a Baltimore-based Foundation fighting homelessness. Hague views AEGIS Enterprises, LLC. as a perfect blending of business and philanthropic activities.
For more about Des Hague, visit: http://deshague.com, http://deshaguereviews.com
Des Hague - LinkedIn : https://www.linkedin.com/in/deshague
Contact:
DesHague.com
EMail: deshague(at)aegisenterprisesllc(dot)com