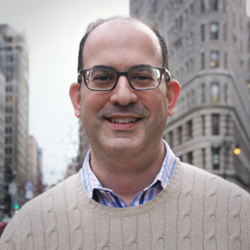 Seattle (PRWEB) October 19, 2015
wot.io™, the data service exchange™ for connected device platforms, today announced that Mitchell Golner, Vice President of Product Management will speak on Tuesday October 20 at the AllSeen Alliance Summit. Golner's talk, titled "Beyond The Gateway" will take place at 3pm on Tuesday October 20 at the Seattle Sheraton Hotel & Conference Center.
"AllJoyn is a software framework for products and applications to directly communicate with each other without the cloud. That's an important and fundamental design element," said Golner. "However, leveraging the power of cloud computing to augment functionality of the local network will have a transformative effect for consumers, businesses, and third parties that can offer value-added services."
In his presentation, Golner will discuss how the AllJoyn Gateway agent is a key component that enables a well-defined, cloud-based network of interconnected data, applications and multi-vendor AllJoyn and non-AllJoyn devices to create a better user experience for consumers and new opportunities for businesses. The AllJoyn connection is private and secure, allowing cloud-based services access to devices. Once connected, a business or service provider has a consumer-permission based, well-defined method to access and manage devices in the network. Golner will also explore use cases and applications of cloud-based data services operating in conjunction with AllJoyn devices.
"The power of the cloud goes beyond the ability to control devices remotely and to update firmware," Golner added. "It enables features such as customizable end-user notifications, energy peak-shaving, automatic ordering of consumables, and analytics for improving product design and performance. Connecting device data to the cloud with wot.io's data service exchange opens a whole new world of possibilities."
About Mitchell Golner
Mitchell Golner, VP of Product Management at wot.io, is a seasoned product manager with more than 20 years of experience in the high-tech industry. He brings both product management and venture experience to wot.io. He has held various business and technical roles in software, hardware, and systems. Through these roles he has developed cross-cultural teams, fostered innovation, and executed new product development from inception through development and sales to customers.
Before joining wot.io, he was a Managing Partner in DreamIt Ventures Accelerator, where he worked with over 30 startup companies based in New York and Israel. Prior to joining DreamIt Ventures, he was based in China as the business manager for Zoran's Consumer DVD business, with over $130 million in annual sales worldwide. In 2014, Mitchell founded IoT Central which runs New York City's Internet of Things Meetup, which is now one of the largest IoT focused meetups in the world. Mitchell is a graduate of the GE/Lockheed Martin Edison Engineering Program (EEP), and holds a Master's Degree in Electrical Engineering.
About wot.io
Founded in 2014, wot.io is the data service exchange for connected device platforms. wot.io enables the enterprise customer to derive value from their data while accelerating time-to-market for Internet of Things (IoT) and Machine to Machine (M2M) implementations. wot.io's data service exchange of best-in-class data services enables customers to focus on building their solution while freeing them from the time consuming effort of making contractual agreements and technically integrating each data service. Through choice, time-to-market and scalability we help our customers to drive ROI and increase revenue with their solution using analytics, business intelligence, data retention, device management, data management, monitoring, visualization, reporting, web API automation and other offerings.
wot.io and its logo, and data service exchange are trademarks of wot.io, Inc. All other company or product names, brands, trademarks, and logos are the property of their respective owners. All rights reserved.
###