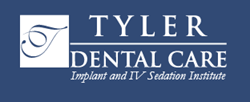 Tyler, TX (PRWEB) October 21, 2015
Dr. Loyd Dowd now uses the Densah® Bur Kit when performing implant dentistry in Tyler, TX. This system allows Dr. Dowd to more efficiently place dental implants, often without the need for additional bone grafting.
One of the most revolutionary aspects of the Densah® Bur technology is that it allows Dr. Loyd Dowd to often decrease total treatment time to a quarter of the time required by older systems. Unlike traditional implant preparation instruments commonly used in implant dentistry in Tyler, TX, the Densah® Bur System instruments are uniquely designed to gently expand and strengthen the area where an implant is to be placed. This additional strengthening allows the body to heal around a dental implant much faster than older systems.
Patients who want to cut their total implant treatment time by as much as 75 percent may now do so by having Dr. Dowd place dental implants using the Densah® Bur technology. Dr. Dowd has been able to successfully decrease the healing time required to start placing the final replacement teeth to as little as four weeks in the lower jaw and six weeks in the upper jaw.
Individuals who would like to have teeth replaced with dental implants in minimal time are invited to schedule an appointment with Dr. Dowd. With the help of the Densah® Bur Kit, Dr. Dowd is now able to perform implant dentistry in Tyler, TX, in a fraction of the time previously required.
About The Doctor
Dr. Loyd Dowd is an advanced comprehensive surgical and restorative dentist offering personalized dental care for patients in Tyler, TX. Dr. Dowd attended Tyler Junior College and then received his BS in Biology from the University of Texas at Arlington. He then received his DDS from the University of Texas Dental Branch at Houston. He completed fellowships at the International Congress of Oral Implantologists and a two year Pharmacology fellowship in cancer chemotherapy at the University Of Texas Graduate School Of Biomedical Studies, M.D. Anderson Cancer Center in Houston. Dr. Dowd is part of one percent of dental professionals providing the LANAP® FDA cleared laser procedure for gum disease and periodontal treatment. Dr. Dowd is also part of the less than one percent of dentists in Texas board certified to provide IV Twilight Sleep Conscious Sedation. Dr. Dowd and his team provide many state- of-the- art, minimally invasive procedures seldom found in other general dental practices. To learn more about Dr. Dowd and his dental services, visit his website at http://www.tylerdentalcare.com and call (903) 508-2184.