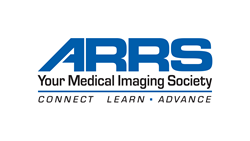 Leesburg, VA (PRWEB) October 21, 2015
Research published in the October issue of the American Journal of Roentgenology finds that the advent of ablative techniques has widened the range of treatment options available to patients with renal cell carcinoma (RCC). Treating RCC with renal ablation reduces morbidity, better preserves renal parenchymal volume (which correlates with overall renal function), reduces recovery time, and can result in shorter or no inpatient hospitalization. The technique may be the only treatment option available to patients with serious comorbid conditions who are not considered surgical candidates.
Renal cell carcinoma is the 14th most common cancer worldwide, with the highest incidence rates in North America, Europe, and Australia. Increased use of advanced imaging techniques has resulted in a proportional increase in incidental detection of small renal masses, enabling RCC diagnosis at an early stage.
Although partial nephrectomy remains the reference standard for treatment of small renal masses, the guidelines of the American Urological Association support consideration of thermal ablative techniques for the treatment of patients with T1a disease (< 4 cm). Management of these tumors includes several nephron-sparing ablative techniques.
"Better outcomes and reduced morbidity are not the only advantages of ablation," says corresponding author Kelvin Hong. "The cost to the health care system may also be reduced with increased use of noninvasive ablative techniques."
Read the article at http://www.ajronline.org/doi/abs/10.2214/AJR.15.14752