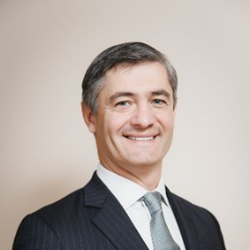 We are leading the democratization of the payments industry.
Edison, NJ (PRWEB) October 20, 2015
PayCommerce, the only open, cross-border payments network, today announced it has appointed Mark Forysiak as president. Mr. Forysiak will oversee global sales, business and product development, network expansion and daily operations. Abdul Naushad, founder and ceo, will continue to drive the firm's strategic vision including product innovation, mergers and acquisitions and partnerships.
"Mark's significant global management experience will enable him to expand the firm's international footprint in the electronic payments industry. The depth and breadth of Mark's background makes him well-positioned to help our clients expand their global reach by consistently growing our network while driving value for all members," states Abdul Naushad, PayCommerce ceo and founder.
Mark Forysiak adds, "We are leading the democratization of the global payments industry. The PayCommerce processing platform and network enable all stakeholders to engage in a transparent, faster, electronic payments marketplace. As the traditional entry-barriers remain extraordinarily high, we've broken down those barriers by providing members with access to a SaaS platform for processing of low-value, high-volume payments; combined with a managed global network of banks spanning over 70 countries. We look at the entire ecosystem. Our disruptive, agnostic model eliminates the intermediary and recognizes that there is a difference between the information exchanged and the financial settlement associated with cross-border transactions. This approach has already been successfully developed for domestic transaction processing and PayCommerce will pioneer the cross border market place."
*Visit PayCommerce at Money2020 in LasVegas -- Oct 26-27 in the Media Room.*