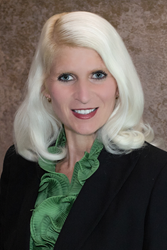 Ms. Michels provides RCA clients with extensive subject matter and technical expertise in the areas of global regulatory strategy and submissions, FDA crisis consulting related to 483s and Warning Letters, and Quality Management System consulting
Pleasant Prairie, WI (PRWEB) October 21, 2015
Regulatory Compliance Associates® Inc. (RCA), a life sciences consultancy focused on quality, regulatory and technical consulting, announces Ms. Lisa L. Michels in the role of Associate General Counsel and Regulatory Affairs.
As a corporate executive and attorney with over 14 years of experience institutionalizing global regulatory compliance in highly regulated markets, Lisa will support RCA's growing regulatory segment and Legal Department and will report to Andrew Harrison, Chief Regulatory Affairs Officer & General Counsel.
"Ms. Michels provides RCA clients with extensive subject matter and technical expertise in the areas of global regulatory strategy and submissions, FDA crisis consulting related to 483s and Warning Letters, and Quality Management System Implementation / Improvement" according to RCA's Andrew Harrison.
Prior to joining RCA, she held leadership roles at companies such as Oriel Stat A Matrix, Wright Medical Group, Smith & Nephew, Baxter, and was the Principal of her own consulting firm. Harrison adds, "Ms. Michels is a welcome addition to RCA as we continue to build the depth and breadth of our consulting team."
About Regulatory Compliance Associates
Regulatory Compliance Associates Inc. brings full-spectrum solutions to compliance, regulatory, quality assurance, R&D, and operational challenges for life science clients. We offer top-tier strategic planning, mid-level project management, and hands-on support to provide a customized action plan to meet our clients' needs, on time and on budget. For more information, visit http://www.rcainc.com.