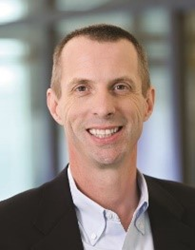 CFO Dimensions Awards of Excellence CFO of the Year
New York City, NY (PRWEB) October 20, 2015
Proformative, the largest and fastest-growing educational resource for corporate finance professionals, today announced Kevin Stevenson, EVP and CFO of PRA Group, as the winner of the CFO Dimensions Awards of Excellence - "CFO of the Year." Mr. Stevenson will be in attendance at Proformative's annual gathering for chief financial officers and corporate finance leaders, the CFO Dimensions Conference, in New York City.
The CFO Dimensions conference, themed "The CFO … Chief Future Officer™ - Driving Strategy, Leadership and Innovation," is currently taking place October 20, 2015 at the Conrad Hotel in New York City. The event will examine the expanding role of today's multi-dimensional CFOs as visionaries, strategists and innovators responsible for overseeing the financial health of the enterprises they help lead.
As EVP and CFO of PRA Group, Mr. Stevenson's expertise stretches beyond his financial roles. In addition to his fiscal capacity, he oversees PRA Group's operations in the Americas, as well as information technology, internal audit, vendor management and facilities. His entrepreneurial vision allows him to anticipate and respond to PRA's new global business needs, and his focus to establish and refine integrated global solutions is pivotal to PRA's success. Mr. Stevenson co-founded PRA Group with CEO Steve Fredrickson. He was a central player in the IPO that took PRA public in 2002, where he held approximately 100 investor meetings in the U.S. and U.K. in a two-week period, working tirelessly to ensure a successful IPO launch.
In the past year, Mr. Stevenson was instrumental in facilitating the $1.3 billion acquisition of Aktiv Kapital AS, a Norway-based leader in acquiring and servicing non-performing consumer loans throughout Europe and Canada. He raised all necessary capital and flawlessly led PRA's financing functions through the acquisition, which expanded the company into 13 new international markets. The acquisition earned the prestigious Global M&A Deal of the Year award in the $1 billion to $5 billion category of the M&A Atlas awards in 2014, recognizing PRA for its corporate development strategies and operations, management team, and competitive brand leadership position.
Mr. Stevenson has directed eight major strategic business acquisitions for PRA, with responsibility for supporting due diligence and post-closing operational and financial integration. He has driven PRA's successful capital raises, which have enabled the company's extraordinary growth throughout the years.
PRA Group (Nasdaq: PRAA) is a global leader in acquiring non-performing loans. Headquartered in Norfolk, Virginia, PRA Group has business operations in 10 states and 10 countries, employing 3,900 people across North America and Europe.
The selection committee for the CFO Dimensions Awards of Excellence was an independent panel, consisting of multiple CFOs, including former Oracle CFO Jeff Epstein and many-time CFO Blair Cook.
Proformative is the leading online professional development platform for the office of the CFO, Proformative enables finance professionals to make smarter business decisions, connect with their peers, build their skills and advance their careers. For more information, please see http://www.Proformative.com.
# # #