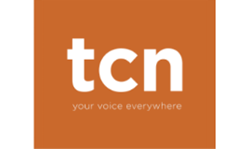 St. George, Utah (PRWEB) October 20, 2015
WHAT:
TCN, Inc., a leading provider of cloud-based call center technology for enterprise, contact centers, BPOs and collection agencies worldwide, will hold a webinar titled "Business Intelligence: Performance Metrics and Strategy," on Thursday, October 22 at noon, MDT (2 pm, EDT). The informative webinar will educate attendees on how to successfully use and interpret TCN business intelligence (BI) to measure call center performance and assist with overall strategy.
WHEN:
Thursday, October 22 at noon, MDT (2 pm, EDT)
WHERE:
To register for the webinar, visit: http://info.tcnp3.com/webinar-business-intelligence-performance-metrics-and-strategy
DETAILS:
TCN's industry experts will educate attendees on how to utilize and navigate TCN's business intelligence capabilities, including:

Measuring agent performance and call center strategy
Learning advantages of BI and how to eliminate spreadsheets, data entry errors and timely reporting cycles
The role of TCN BI within your call center
How to navigate and access Standard and Professional BI tools
Attendees will also receive 20 percent off their first month of Professional Business Intelligence reporting for attending the webinar.
WHO:
Dave Bethers, Vice President of Enterprise Sales – Dave quickly climbed the ranks within TCN, starting as the Client Development Manager and now holding the title of Vice President of Enterprise Sales. His path to success was fueled by his drive to maximize efficiency, profitability, and growth and he did so with a focus on people, results-oriented needs assessment, and implementation management.
Charlie Jergins, Business Intelligence Analyst – Charlie started with TCN in 2012 and has since held man roles including: Implementation Engineer, Consult & Retention and most recently has been a part of TCN's Business Analytics team. Charlie is currently responsible for consulting with clients on business needs, translating business needs into analytics and reporting requirements and interfacing with clients to ensure successful delivery of client reporting.
About TCN:
TCN is a leading provider of cloud-based call center technology for enterprises, contact centers, BPOs, and collection agencies worldwide. Founded in 1999, TCN combines a deep understanding of the needs of call center users with a highly affordable delivery model, ensuring immediate access to robust call center technology, such as predictive dialer, IVR, call recording, and business analytics required to optimize operations and adhere to TCPA regulations. Its "always-on" cloud-based delivery model provides customers with immediate access to the latest version of the TCN solution, as well as the ability to quickly and easily scale and adjust to evolving business needs. TCN serves various Fortune 500 companies and enterprises in multiple industries including newspaper, collection, education, healthcare, automotive, political, customer service, and marketing. For more information, visit http://www.tcnp3.com or follow on Twitter @tcn.