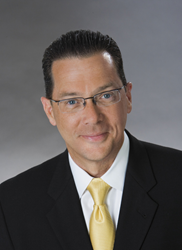 Dallas, TX (PRWEB) October 20, 2015
Citing employment trends from the U.S. Bureau of Labor Statistics and with National Hispanic Heritage month, just recently passed, as the backdrop, National Roofing Partners President Dale Tyler urged Congress to complete its work on developing a comprehensive immigration plan. His comments were posted on the NRP company blog.
"These facts should get the attention of every business owner, manager and employee," Tyler noted. "Hispanic workers are a critical cog in the future of business and industry in the United States. I believe it's appropriate to think about these demographic trends in the context of an annual celebration of Hispanic contributions."
Each year, Americans observe National Hispanic Heritage Month September 15 – October 15, by celebrating the histories, cultures and contributions of American citizens whose ancestors came from Spain, Mexico, the Caribbean and Central and South America. With all the headlines about immigration reform, this year was especially important to remember these many contributions.
"We should celebrate the contributions of Hispanics in the United States," Tyler said. "We need a temporary worker program which is driven by market forces, not political agendas. It needs to protect U.S. workers but enable employers to hire workers, as needed, to grow their businesses."
"National Roofing Partners has led the charge for a more diverse workforce, especially in the building trades. This involves bilingual training of employees, sensitivity to all cultures and am immigration policy that encourages Hispanics and all other immigrants to become tax-paying contributors to the greatest country in the world."
"As one of the few truly national footprints of commercial roofing contractors, NRP is distinctly aware of the makeup of the labor force employed with our Member Companies," Dale Tyler said. "This workforce has largely been minority and more specifically Hispanic for many decades now. This Hispanic workforce has made an inordinate contribution to the competitiveness of many southern states with signs of moving even further north."
"The bottom line is this: our contractors rely exclusively on a competent workforce. This workforce is populated by strong, resourceful and motivated Hispanic workers. Whether or not you or your relatives came to this country from Mexico, Central America or other Latin American countries, National Hispanic Heritage Month is important to all Americans. Let's celebrate these many contributions together."