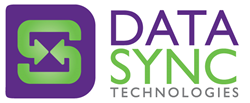 DataSync is more than just an award-winning best places to work in Virginia, we're also a great place to begin or continue to grow your IT career.
Washington DC (PRWEB) October 22, 2015
Washingtonian — the premier lifestyle magazine for the DC Metro area — recently named DataSync one of its Great Places to Work for 2015. The award is based on a wide range of metrics, including an organization's average pay and benefits, work/life balance, professional development opportunities and contribution to the larger community. Being named a Great Place to Work recognizes DataSync's ongoing commitment to its team, and its drive to create a positive, supportive work environment for all staff.
About the Award
Washingtonian magazine publishes its list of Great Places to Work in the DC Area every other year. The award dates back to 1999 and recognizes 50 unique employers each time it is released. Businesses on the list range from small boutique firms to major corporations employing more than 48,000 individuals. The list crosses industries and sectors, recognizing government agencies and contractors, IT firms, nonprofits and more. Due to the diversity of businesses represented, the list is unranked — winners encompass the best 50 applicants, but they are not listed in any order.
Winners are determined after a comprehensive review of more than 200 applications and 10,000 employee surveys. Key criteria for selection include the scores awarded to each company by their own staff, as well as the magazine's own independent research and fact-checking. As a result, the list heavily reflects both the reputation and the working culture of winning organizations.
About DataSync
DataSync is a full service provider of data science services in Washington DC. Primarily serving the defense and intelligence communities, helping organizations make informed business decisions for the short-term, and strategic planning choices that position them for growth well into the future.
Core services include business intelligence, software engineering, cyber engineering, systems integration and data integration. In everything we do, we focus on helping clients face the unique challenges that come with working in the federal services sector.
DataSync is more than just an award-winning best places to work in Virginia, we're also a great place to begin or continue to grow your IT career. Our staff enjoys the opportunity to mentor under industry leaders, as well as receiving generous compensation packages, including five weeks of paid annual leave, 100% coverage for health and life insurance and participation in our corporate profit sharing plan. We believe in nurturing the long-term growth and success of our team by ensuring that interested staff members have opportunities to partake in continuous education and training. In addition we make a mindful approach to ensure that the atmosphere of our company promotes appreciation of our team mates, their family units and the greater community we are part of. For more information about what it's like to work for DataSync, watch for our profile in the upcoming 50 Great Places to Work issue of Washingtonian. You can also visit our website to see current openings and read more about the many perks of working for DC's leading data science service provider.