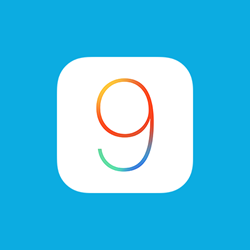 (PRWEB) October 26, 2015
mSpy monitoring application is now entirely compatible with the latest (with Jailbreak) iOS 9.0.2 version. iOS 9 is the next major iteration of iOS, featuring optimization and performance enhancements with the new features like intelligent Search and Siri, transit directions and split-screen multitasking for iPad.
All the functions of mSpy application, available for the earlier versions of iOS, including watching over kids or preventing theft have been updated and are now available for iOS 9.0.2 devices. mSpy opportunities for iOS 9.0.2 still include tracking of call log history, GPS location, web history, emails, notes, calendar updates, text messages and popular messengers monitoring including Whatsapp, Skype and Viber etc.
mSpy app interacts with most communication and service apps both on iOS and Android platforms and, therefore, keeps up with all the updates. mSpy is not just a single iOS or Android app, yet, an ecosystem including desktop monitoring software and a web-based dashboard.
Actually, mSpy now provides a wide range of features that safeguard modern children in most situations. It lets parents be updated with their children. With the GPS tracking, parents can know if their children are in the wrong or unlikely neighborhood; With the messaging records, including texts, emails and most messengers parents can have an idea about children communication and prevent bullying; With the reports about the web browsing history, parents can be aware of interests of their children and prevent problems with pornography or gambling in the Internet.
With mSpy for iOS 9.0.2 users can still be sure that people, they value most, are under protection.
ABOUT MSPY
mSpy specializes in customized and user-friendly mobile & computer monitoring solutions, by utilizing the latest advancements in monitoring technology. mSpy goal is to deliver the latest software that suits users' familial and corporate needs and brings guaranteed results all at an affordable price.