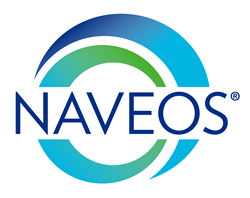 "HRSA has proposed changes to the 340B Program that materially oversteps their rule-making authority, and would have significantly negative impacts on all 340B providers if implemented as proposed" – Bob Gricius, CEO & Founder of NAVEOS®
Sterling, VA (PRWEB) October 22, 2015
On August 28, 2015, the Health Resources and Services Administration (HRSA) published the 340B Drug Discount Program Omnibus Guidance and gave NAVEOS® the opportunity to comment on this proposed guidance. The purpose of the 340B Program is to enable covered entities "to stretch scarce federal resources as far as possible, reaching more eligible patients and providing more comprehensive services." (H.R. Rep. No. 102-384(II), at 12 (1992). It is important that any guidance issued, and any enforcement action taken in connection with such guidance, be consistent with this purpose.
Click here to read the full article.
ABOUT NAVEOS®
NAVEOS® is a national healthcare data analytics firm headquartered in Virginia focused on maximizing governmental healthcare program reimbursements for hospitals. With its patented technology and domain expertise and processes, NAVEOS® analyzes patient populations to ensure that its hospital clients receive 100% of the governmental reimbursements to which they are entitled. Questions can be directed to NAVEOS® at info(at)naveosdata.com or (888)550-2708.